It doesn't seem far-fetched to say that everyone wants to know the answer to the question, "What is a blissful life?".
After all, it's the cornerstone of blissful living and one of those universal desires that humans share – in the same way that everyone wants to be valued by the people they love or to give something of oneself to a greater cause (for an interesting reading, take a look at the classic Robert Maslow's Hierarchy of Needs).
We know now that before we can even begin to do anything, we need to set ourselves up for success.
And we can do this by looking at the four areas of blissful living – the ones we need to work on so they can work synergistically.
For many of us, the busy-ness of daily life can get in the way of making the kind of change we need to create deep and lasting happiness. That's why we believe that creating time is incredibly important and should be completed before we even try to implement anything else.
Once we take note of what drains our precious time and discover how to plug that leak, we can then start getting our baseline.
We need to know where we are just now so we can decide what needs to change.
For example, if you're like most moms, then you probably don't take as many breaks as you need or even have any self-care routine in place. This means that chances are great that you are feeling harassed and stressed-out on most days.
You probably also don't appreciate all that you accomplish and this feeling of unproductiveness can cause you to snap at the people around you.
This then eats away at your self-esteem and makes you feel disgusted with yourself.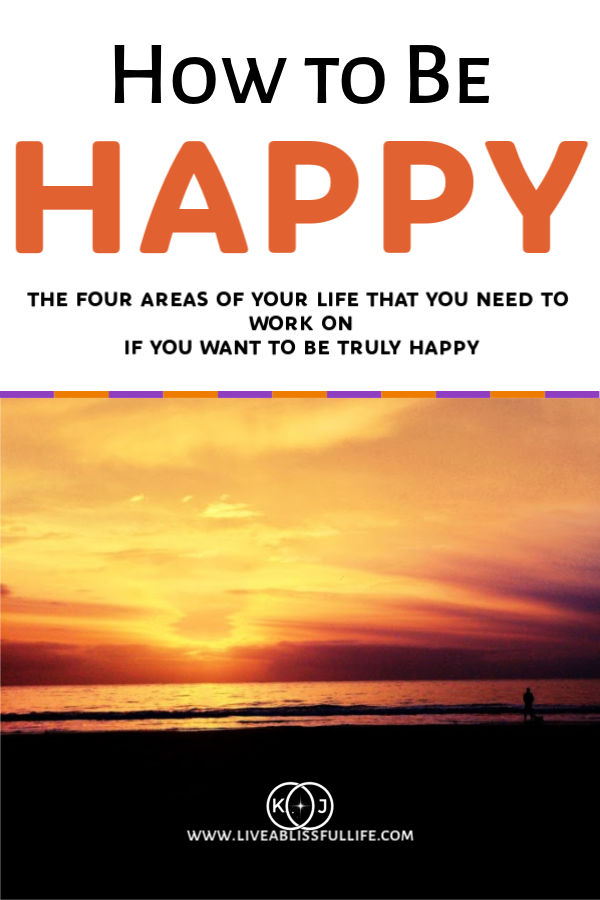 It's a vicious circle.
After you take the baseline tests, we recommend keeping the results in a safe place so you can eventually do a comparison check after a certain period of time.
Some people do a monthly check or a yearly check.
It's really up to you.
But you do need to compare your own results so you can see how far you have come.
TIP: Regardless of the results, we highly recommend working on cultivating a blissful mind before trying to adjust your relationships, finance or your home.
1. Blissful Mind
Why should you cultivate a blissful mind before anything else?
First off, we are neither philosophers nor neuroscientists so we won't even attempt to discuss if the "mind" and "brain" are the same things.
It doesn't matter if you're a dualist (mind is definitely different from brain) or a materialist (they're the same thing!), one thing is certain: the brain / mind is the seat of control and if we are not aware of how it works, we end up reacting to life instead of creating it.
And that is exactly why cultivating a blissful mind is very important.
What the heck does this mean?
It's simple.
Most of us believe that to be happy, we need something to happen first. For example, we need to be with the love of our life and then we'll be happy. We need to be earning £45,000 per year. We need to have those designer clothes, own our home, drive a fancy car. We think because we don't have all these things (or whatever is we think we need), we can't be happy. In fact, we've got it upside down.
Christie Marie Sheldon of Mindvalley fame says that "it doesn't work the way you think it does. You have to be happy first and then when all the other things happen, you're already happy. All the other things will happen and magnetise to you because you are already happy."
If you think this is just spiritual voodoo, think again.
"The way you think matters more than the event itself." – Kevin and Jade
Click To Tweet
Scientists as far back as the 1980s have suggested that "happiness depends not so much on objective life circumstances as on the way in which these are perceived and evaluated."
In other words, what actually happens outside ourselves don't matter as much as what we think about what happens outside of ourselves.
For example, we get fired from our job just as we realise that we are neck-deep in debt.
Do we wallow in self-pity, believing that we've hit rock-bottom and that's the end of it all? Or do we sulk for a bit, shake off that heavy feeling of defeat and make a plan of action to solve the problem?
Notice that the 'objective life circumstance' is the same. We are in debt and we have no job. But what happens next, how we respond to the problem will change depending on the way we think. That "is the glass half-empty or half-full" question isn't just a trite cliché. It's a very important question with far-reaching answers.
Another example is our relationship with other people. Dr. Wayne Dyer once said, "As you think so shall you be! Since you cannot physically experience another person, you can only experience them in your mind.

Conclusion: All of the other people in your life are simply thoughts in your mind. Not physical beings to you, but thoughts. Your relationships are all in how you think about the other people of your life. Your experience of all those people is only in your mind. Your feelings about your lovers come from your thoughts.
For example, they may in fact behave in ways that you find offensive. However, your relationship to them when they behave offensively is not determined by their behaviour, it is determined only by how you choose to relate to that behaviour. Their actions are theirs, you cannot own them, you cannot be them, you can only process them in your mind."

Change the word "relationship" to home or finance and his statement will still be valid. This is why we say that the way you think matters. Because it truly does.
And this is exactly why we recommend that people start with creating a blissful mind.
So, how to find bliss in life and then stay blissful forever?
We need to cultivate the mindset for it.
2. Blissful Relationships
Once you have cultivated a blissful mind, it then makes sense to follow it up with creating blissful relationships.
Don't worry, this will come almost naturally.
On Self-Care
The first and most important relationship you need to nourish is your relationship with yourself. Self-care is fundamental to creating and maintaining a loving relationship with everyone else around you – from intimate partners to platonic friends, from adults to kids.
Yes, they say that it's best to give than to receive but really, we think that's a load of rubbish. You cannot give what you do not have. If you neglect yourself and your needs (no need to pretend, we all have them), you cannot function at your best. It's just impossible.
In fact, if you're a caregiver whether by profession (such as nurses) or personal situation (a full-time, stay-at-home parent), neglecting to care for yourself does not only limit your ability to function well. It can be downright dangerous to your mental health.
Compassion fatigue, a secondary traumatic stress disorder, happens when people focus so much on others without nurturing themselves and manifests in destructive behaviours like apathy, isolation, bottled up emotions and substance abuse.
So we'll go through a lot of different ways to nurture ourselves and then recommend a strategy so we don't neglect ourselves even when especially because we have so many responsibilities that we need to meet.
On Intimate and Platonic Relationships
Immediately after working on our relationships with ourselves, we then look at the quality of our intimate and platonic relationships with other adults and how we can improve them.
Improving these relationships don't have to be tedious. Actually, you can inject a certain element of fun in your bond.
Just realise that this step is incredibly important, especially as more and more studies begin to show that the quality of our relationships is linked to the states of our emotional, mental and physical health.
Toxic people and the relationships we have with them act as poison or even as energy vampires. They enervate us, draining us of our own energy and appreciation of our lives.
When we are surrounded by people who think life sucks and everything goes wrong, we eventually start thinking the same way.
And because we start thinking that life sucks, guess what?
Our minds start to subconsciously look for evidence to prove our point and before we know it, life does begin to suck.
Look at how you feel when you are surrounded by negative people. Don't you feel heavy, icky and sad? And when you feel this way, how do you react to the events and people around you?
Some relationships, you can repair and they flourish. Some truly toxic people and relationships leave you with no choice but to walk away.
Letting go is tough. Walking away hurts. But sometimes, they need to be done for the sake of everyone involved.
We don't want toxic people in our lives not because we're quitters or we don't know how to fight for the people we love but simply because, as Nishan Panwar said, "one of the simplest ways to stay happy is to just let go of the things that make you sad."
IMPORTANT NOTE: If you are in an abusive relationship, please seek help immediately.
On Happy Parenting
We include happy parenting in the domestic bliss quadrant not only because we are parents ourselves but because we each encounter kids (and their parents) at some point in our lives.
The way we treat children, others and our own, reflect the way we look at the world around us.
How do you react, for example, when you see a toddler in the midst of a glorious and very public tantrum?
Do you roll your eyes in disgust at such a display of emotion and at the parents for being so ineffective before stomping away? Or do you smile sympathetically at the parents in silent solidarity?
Oftentimes, parents are judged because of the way they feed the baby, their sleeping arrangements, the age when they start potty training, how often they pay attention to their children, how they discipline their children and so on.
We read all about the tiger parent vs the elephant parent, the permissive vs authoritative vs authoritarian parent, the modern vs earth mother, the helicopter parent, the gentle parent, the peaceful parent and all sorts of 'parent'.
In this blog, we try to stay away from labelling parenting styles because we believe that in the end, we all just really want to raise our children well so that they succeed later in life. And not lose our sanity in the process.
So, happy parenting it is – when happy parents raise happy children and help them grow into happy adults.
This section is all about supporting children in the very important task of growing up and parents in the equally important task of raising them.
Creating a set of family rules will be our first step in this section and possibly the most crucial. These rules need to be inclusive, especially of gender and age. Everyone must be involved – from the very old to the very young. And if some issues crop up (like, my child is too young to contribute to the discussion), we'll offer you some solutions in a following post.
If you don't have children, you can choose to skip this but we recommend at least finding out what you can do when you see a struggling parent. (Hint: There is no place for judgement and condemnation when you live in a truly blissful way.)
3. Blissful Finance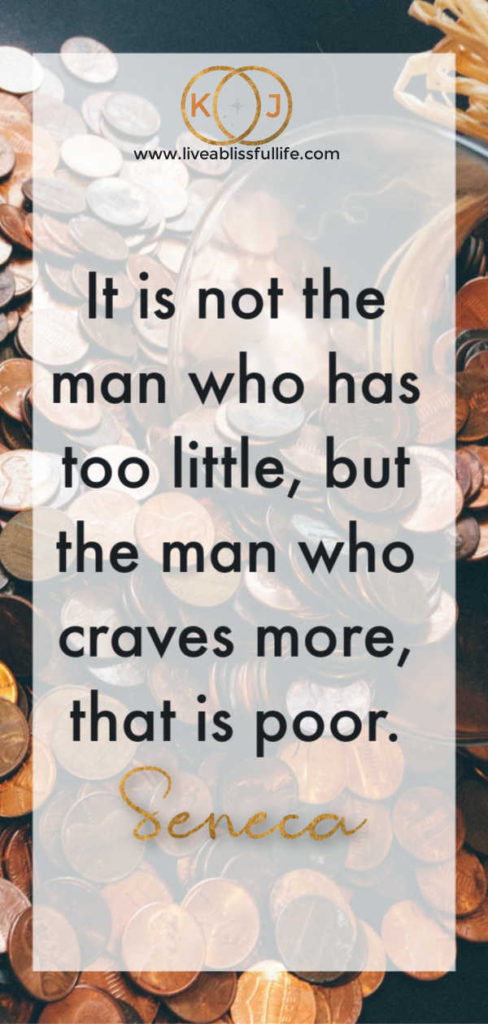 We go with the flow and put finance third on our list because money puts so much strain on a relationship that it is in fact a leading cause of divorce, with one in 5 British couples citing money strife as a reason for the separation.
With this alarming statistic in mind, we created this section so we can talk about the very important topics that make up the bulk of effective financial planning:
1. budgeting – the right and wrong way,
2. debt, how you get in it and how the heck do you get out of it,
3. savings, even when you're totally skint and living paycheck to paycheck),
4. financial freedom vs high salary
While everyone can benefit from this section, there will be areas that might be of particular interest to breadwinners and the people who rely on them. We know how difficult it can be these days to survive on just one income when we have so many responsibilities that usually translate into monthly outgoings outstripping our monthly income. We know because that's where we're at right now. Kevin is working full time and Jade is a stay-at-home mum who has just started a freelance business.
So, once you decide to take on this quadrant, you'll know that the articles here are informed by our own experiences. And we'll gladly share them with you in the hopes that you can avoid our mistakes and learn from our triumphs.
The last but equally important quadrant involves creating a blissful home that will provide a safe haven when life's inevitable storms come raging. It's a place where we can drop the mask we all wear in public and be ourselves.
After working on the first three quadrants, you'll probably find that your house has already improved without much conscious input. It will already be more relaxed and peaceful. You'll already start making it a home. And it will be a true home, reflective of the person or the family who lives within those four walls.
This section will offer concrete ways that will help show you how to achieve bliss at home and in life by once again drawing on our own experiences, which might inspire you and get your own creative juices flowing.
So, what can you expect to find in this section?
First of all, we'll still need to get baselines so we know if we need to declutter or if there is a particular item we've tucked away that we can actually now showcase.
By the way, we are not interior decorators so we leave the more in-depth discussions to the professionals. But, we will walk you through our decorating choices as well as sources.
We are also currently on a very strict budget so we DIY, use secondhand items as often as we can and if we need to buy furniture, we order from IKEA. You definitely won't find anything insanely expensive here.
Kevin is a plumbing and heating engineer by trade and loves his work, so once in a while we'll publish tutorials on certain things (like what to do when you have a leak – other than phoning for a plumber).
We live in a generally cold place and our home reflects this, with our decorating and renovating choices usually informed by one thing: winter. We ask if a decorating choice will help us retain heat during the winter. Will it get too cold otherwise? Is damp more or less likely if we buy this product?
Because we have a young child, we ensure that our toddler's workspace (AKA his toys) is accounted for when decorating. We make sure there is enough room for the biggest equipment. For example, this foldable Pikler triangle we had made for him takes up an entire section of the living room, right beside his reading corner. His wee desk serves as a really good and functional coffee table. And we'll be redecorating once we assemble his play kitchen.
Finally, we talk about all those little changes you can make that will have the most dramatic impact. These are the non-essential little things that add a touch of beauty and even luxury to your home.
One Last Thing
Each element in the domestic bliss quadrant feed from and into each other.
You cannot have a blissful home or relationships if your mind is consumed with negative thoughts. In the same manner, it is difficult (not impossible, but certainly challenging) to remain happy when you live in a hovel where people fight each other all the time because the bills are coming in and you have no way to pay them.
To end this post, let's all remember the late Jim Rohn's practical but often forgotten wisdom, "happiness is not something you postpone for the future; it is something you design for the present."
The domestic bliss quadrant is one tool to help you design a happy life.
Use it.
What about you? What tools do you use to live a happy life? Pop them in the comments below and let's exchange tips!
irp