A key ingredient to living a blissful life is freedom so, of course, we have to write about these super easy ways to help you have more time for everything in your life.
This is especially important in today's busy world, with all the competing and seemingly never-ending responsibilities we all have.
In a hurry?
Gone were the days when the men had one stable job and the women reigned supreme in the house as homemakers.
Now, everybody seems to be pulling double shifts, juggling different ways of earning money and making sure that the house is still standing when everyone goes home.
Of course, our world today brings its own joys (equal opportunity, anyone?) but at the same time, this can also result in burn out and just a general feeling of suffocation and despair (as anyone with a tight deadline and a massive to-do list will tell you).
So, what to do about all this?
Why you need more time in your life
First of all, if you want to learn how to gain more time in your day, you'll have to accept that it's a process, not a one-off event.
And more importantly, because it's a life makeover, it never really ends.
Intimidated? A totally normal reaction.
We were too. Until we realised that if we remained scared because of the enormity of the task involved, we would never start it let alone finish it.
But remember Bishop Desmond Tutu talking about eating an elephant? You can only do so, he said, one bite at a time. A big undertaking doesn't seem too terrifying once you break it down into small, bite-sized pieces.
And that's what we do here at Live A Blissful Life. We break down the big task of how to actually live a blissful life and start with baby steps.
So, what do you really need before you can even start measuring where you're at and developing a plan of action to get to where you want to be?
We believe there is only one thing, without which you'll most likely fail or get frustrated and burnt out before you can even actually start with your life improvement project.
Yes!
T-I-M-E.
You need more time.
You might be thinking, "Well then, we're kinda screwed!"
Yes, yes, there are only 24 hours in a day and you can't really make more time out of thin air. So, what else can you do? Easy-peasy answer: track your time.
How can tracking time help with time management?
Believe it or not, time tracking actually has quite a lot of benefits.
One of the most important benefits for our purpose is that you actually come face-to-face with those lovely but pointless activities you engage in simply because you're bored. Or just don't have a plan for the day. Or procrastinating.
For example, one of the ways I save time is by creating a personal uniform. I no longer have to spend my morning trying to decide what I should be wearing because I already know.
Gone is decision fatigue and arguing with myself. I just get up and put on my uniform. And that it's – done.
Also, see those 6 hours you spent yesterday doing nothing but reading Twitter rants about a certain action star's story of revenge?
Could you maybe have cut that in half and freed 3 hours to maybe, you know, answer a few questionnaires to find out where you're at in the 4 key areas of blissful living?
We know, we know.
It's so easy to get sucked into the rabbit hole that is social media. And we're not just saying that. We know it firsthand.
Since our outreach and promotion depend heavily on social media (young blog, you know), there is no way we can escape it just now. And it's difficult because sometimes, we're just scrolling.
And we meant that literally. It's like your thumb just keeps moving, doesn't it? Even though you're no longer paying attention to what's in front of you.
So, how the heck do you do this magic? Here's a curated list of the tools we use and highly recommend.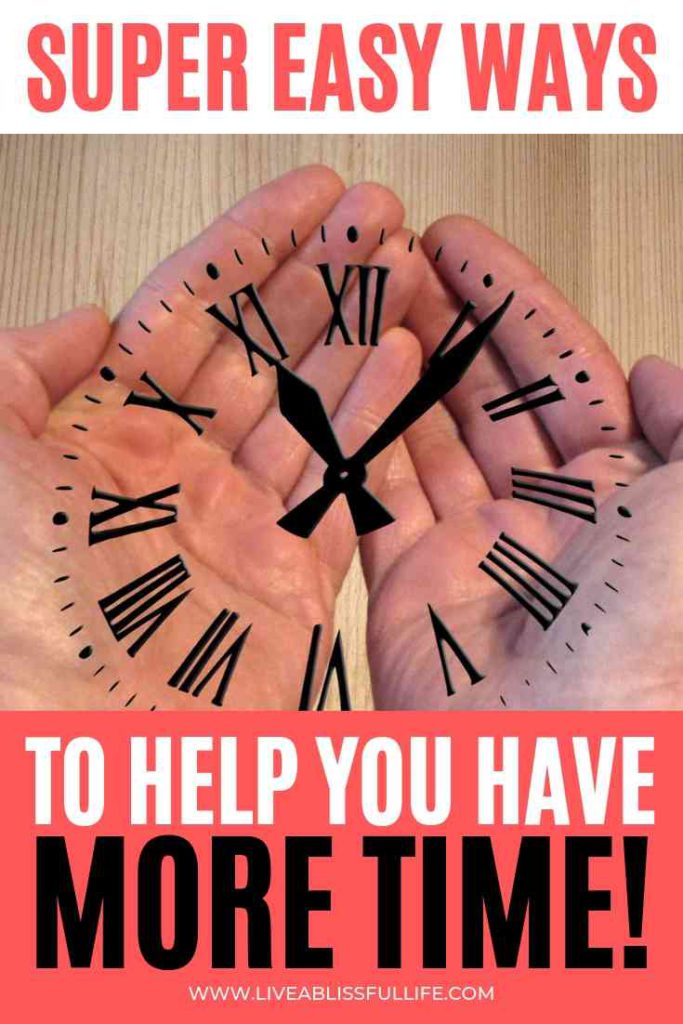 Top tools to help you create more time
I don't know how we survived for so long without this nifty little thing.
We have it installed on our laptop as a Google Chrome Extension and on our phones as an app. Now, when we're doing anything work-related, we usually just click on the Toggl icon at the upper right corner of the browser, add in a description for whatever task we're doing and then start working.
Toggl has a lot of different features but what we find especially useful is its integration with the Pomodoro technique (more on that below).
Another benefit for us is the fact that we know we're actually accomplishing the task we've set out to do and usually in the least amount of time it takes to complete it.
No more over- or underestimating how much time we need for a specific task.
We can actually look back and say that it takes us approximately 1.5 hours to write a lengthy post so, in the future, we can plan our time a lot more effectively.
The Pomodoro technique isn't so much a time-tracking tool as a complete time-management system. It says it's a life-changing system and for us, it really is.
Not only is it effective (especially when integrated with Toggl) but it's also very easy to implement.
There are only six steps involved in the Pomodoro Technique.
Select your task.
The first step is obviously to set which task you'll be doing for a particular time.
You can just make a mental note of it but we find that it's a lot easier when you have it written down somewhere prominent.
It's all but useless if you write it down a scrap of paper and then dump it in your purse never to see the light of day.
You can use a journal (see the section on bullet journals below) or you can just pop it in a calendar.
Because we use a calendar as a sort-of catch-all, we need a supersized calendar that hangs where everybody can see it. It's not even $20 so it's a proper bargain.
Set your timer.
To do that, you can just click on the Toggl icon or use the free app you can download off Google Play or the App Store.
Or, if you don't want to use your phone (And who can blame you? Those things are super distracting!), then you can use an analogue timer.
The one above is what we use and it's survived the battering our toddler likes to give all his favourite toys. In other words, we can say for certain that this one is durable and worth your money.
Focus on the task.
The third step involves bearing down and focusing on the task you have set.
For 25 minutes, that's all you think about.
You don't multi-task with the Pomodoro Technique. You give one task your all for the time you have set.
If you suddenly remember another task you have to do and you're worried that you'll forget it, then pause, write it down on a piece of paper and keep going with the original task.
Honour your breaks.
Fourth, when the Pomodoro rings, you put a checkmark on your to-do list and celebrate for five minutes.
This 5 minute-break is your fifth step.
Congratulations!
You have just completed one interruption-less Pomodoro session.
Give yourself a longer break.
The final step is really just to give yourself a longer break.
After four Pomodoro sessions, you can give yourself a 20-30 minute break during which you think or do something completely unrelated to the task at hand. This will help your brain assimilate the information you've gathered and refresh you for the next round of intensive work.
Sounds simple? That's because it is. When we use it, we found that because we know we only have 25 minutes to work with, we keep going without any interruption.
A note about our personal use of this technique. We have a high-needs active toddler, which means he needs a lot of attention.
We found that he can wait 25 minutes for us to finish a task but then needs some one-on-one time afterwards.
Sometimes, we end up having to take longer breaks (10 minutes or so instead of 5, for example) to give him the positive attention he needs. Otherwise, he'll start trying to get our attention by acting up – resulting in frustration on our part and tantrums on his.
So, to set us all up for success, we give him positive attention during the 5-minute break as intervention instead of waiting for him to act up and then giving him negative attention.
If you're trying to cut back on your use of electronics, there's no internet or you just don't like working with an app, you can't go wrong with Laura Vanderkam's time management worksheet.
You just need a pen to write down your tasks, which are divided into 30 minute-intervals and you're good to go.
This is a great way to ease into time tracking if you're easily distracted by electronic notifications or if you're working somewhere with no WiFi or data available.
For more information on how this fits into a larger system, you can read her book called 168 Hours: You Have More Time Than You Think.
This is about $14 or so on Kindle and could be pricier as a physical book but you can get it for FREE with your Audible trial.
When you want to set reminders for important dates, Google's calendar is very useful and quite easy to use. You simply key in the event name, date and time, set the reminder you need (all day or for a set number of hours) and you're ready to go.
Because it's just the two of us involved at Live A Blissful Life, we only really use Google Calendar for reminders but actually, it's got a lot of features that can work for individuals as well as teams.
For a list of 18 powerful Google Calendar Features and how to use them, take a look at this hugely informative Hubspot article.
Probably the simplest weekly scheduling system we've ever seen, it's a wonder that not everybody is using it. You just need a pen, a ruler, super sticky Post-It Notes and a white background to make the post-its stand out.
Suzi uses a white poster board. We use a magnetic board for no other reason than we have two of them lying around unused and we didn't want to bin them.
The actual system itself is simple enough. On Sunday night, you write down all of the tasks and appointments you have for the week in different coloured post-its.
Once you have all the "ingredients" (see the list below), you can start implementing the system.
First, you write down events with set times that you can't change on WHITE post-its and then place them on the board.
Big tasks that take at least 2 hours go on PINK post-its and then onto the board. BLUE post-its are for medium tasks that take about an hour or two to complete.
Finally, you get the really quick tasks that you tend to put off but that you actually need to do(like sorting out the bills) and put them on YELLOW post-its.
Rinse and repeat every week.
For the original post, hop on over to Startamomblog.
The premise for the Bullet Journal (Bujo) is quite simple. More than a time management system, Bujo is, according to its company website, a methodology, "a mindfulness practice disguised as a productivity system".
All you need is a journal (we love the dotted one), a ruler (stencil ruler all the way) and some pens.
Because the bujo system is flexible, you can pretty much do whatever you want with it, as long as it has an Index Page, a Future Log, a Monthly Log and a Daily Log.
And, the system is in the name because you'll be writing everything down in bullet form.
This is a very new system for us so we'll have to review it in-depth in another post. That said, if you are interested in viewing the practice itself, take a look at the below video:
One more thing about time management
Most of the time we act as if time is an enemy. It's something we are running against, something we need to beat. Or it's something we need to spend, fill, utilise.
All this knowing that time is finite. We only have 24 hours in any given day. We don't get any do-overs and we can't increase or decrease it. It just is. As a result, we are often stressed, frustrated and burnt out.
However, when we work with time, we don't feel any of these things. We accomplish more tasks. We also create more free time, allowing us to take a breather and appreciate all our accomplishments.
There is a feeling of deep satisfaction, of almost-bliss, that wells up when we manage to cross a task off a list or when you look back through your journal or calendar and you see how far you've gone, how productive you've become.
Once you hit that spot, then you're ready to tackle an even bigger undertaking: how to create bliss in all aspects of your life.