Do you know that, if done correctly, tapping therapy for anxiety is an incredibly effective way to handle this disorder?
Yes, just like depression, there are some things you can do that might help you cope with what can be a debilitating condition.
This post is a list of free and effective videos you can use as a complement to conventional medication or even counselling (although you may find that your therapist is also a tapping practitioner and may even recommend it to you).
Disclaimer: The information contained in this post in particular and in this blog, in general, is not intended to replace medical advice. If you have or believe that you have mental health conditions, then please see a medical professional.
What is tapping?
If this is the first time you've heard of tapping therapy, then you'll want a quick introduction. Brad Yates gives an excellent introduction to tapping therapy or Emotional Freedom Techniques (EFT) Tapping in this video.
As you can see, tapping is a remarkable healing modality that's based on the same principles used in acupuncture (sans needles) and has been successful in thousands of different cases that cover a gamut of emotional, health and performance issues.
In some cases, it has worked when nothing else has.
That' s certainly true for me.
But what I think is the best thing about tapping is that you don't need to be an expert. You don't have to go to university or spend decades learning the method before it becomes effective. Anyone can learn how to tap in a relatively short amount of time and more importantly, achieve great results.
That said, if you are given the opportunity to join a live event or be taught by a professional then I highly encourage you to attend.
Who is Brad Yates?
Brad Yates is a bit of a YouTube celebrity and is well-known internationally for his creative and even humorous use of tapping.
He's the author of the best-selling children's book The Wizard's Wish and the co-author of the best-seller EFT for Everyone: Life Changing Techniques At Your Fingertips.
He's been a presenter for Jack Canfield's Breakthrough to Success and has done the teleseminars with "The Secret" stars Bob Doyle and Dr. Joe Vitale. Brad is also a major partner behind the following online courses:
– Awakened Millionaire Academy
As you can probably tell, Brad Yates is my favourite YouTube tapper. He speaks clearly and slowly enough that you can follow what he's doing. He's got a dry sense of humour that I personally appreciate as he doesn't make you feel silly for needing to tap in the first place.
When you're experiencing negative emotions, every little bit helps and laughter, as they say, is the best medicine.
Feeling Nervous
If you're facing a nerve-wracking event and you feel far too nervous to concentrate on anything or perform the way you should, then try this video and wait for the panicky feeling to subside.
Maybe you're facing a crucial job interview or you desperately need to pass a test and your nerves can't take any more pressure.
Perhaps you're about to propose and you can barely breathe with the tension.
Try this tapping process and see if it helps.
I know when I'm having a bad case of the nerves, I just have to pop this on YouTube and tap away. Sometimes I have to do this more than once in order to feel the effect (depending really on how nervous I am) but never more than three times.
I'm sure it will help you too.
Fear and Panic Right Now
If your nervousness is so far gone that you're beginning to experience a panic attack, then maybe it's time to up the ante and move on to the following video.
It's short but very effective and goes beyond nervousness to help ease the sometimes horrific physical symptoms that accompanies a full-blown panic attack.
Clearing Fear and Worry
As the name suggests, this video shows you how to clear the fears and worries that we all have and which, if left unchecked, can degenerate into general anxiety.
It's especially effective against chronic worrying so when you find yourself awake at night because your thoughts are just running round and round like a hamster in a wheel but you can't seem to stop, then try this tapping process and allow yourself to relax.
Anxiety
This video is about 9 minutes' long and will guide you through a tapping for anxiety routine that, based on personal experience is incredibly effective.
It's a bit more generalised than the previous videos, which is great because you can tailor it to your specific needs.
What are you anxious about exactly?
Are you anxious about people in general or a certain person in particular?
Maybe it's a specific outcome?
Or is it the uncertainty of life in general?
Whatever it may be, you can adapt this video to your particular concern and be certain that you'll find some benefits or experience a certain relief.
Final Thoughts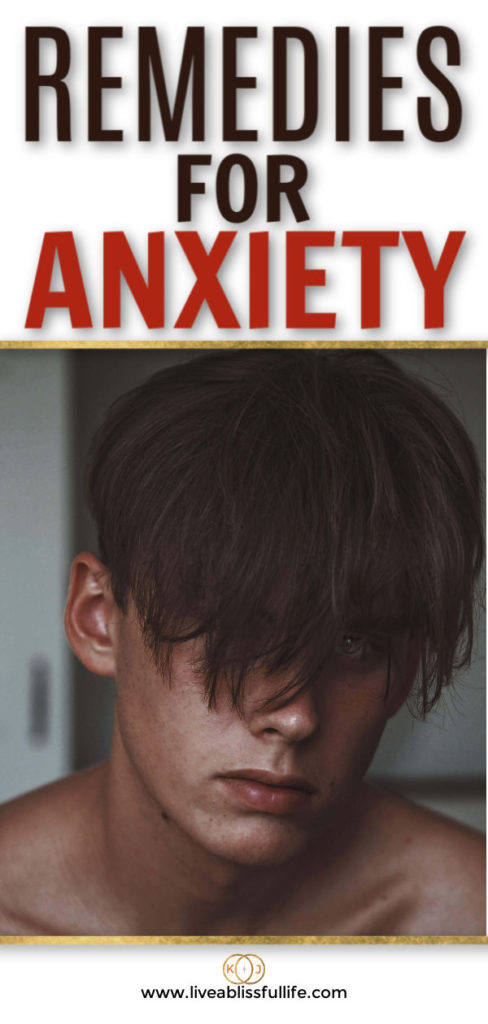 It goes without saying that whilst I personally have benefitted from doing the procedures shown in these videos, I cannot guarantee that you'll get the exact same benefits.
Different people, different circumstances and different benefits.
That said, I do believe that you will experience some benefits after doing the procedure. I just won't be able to guarantee what they are or even quantify what kind of relief you'll feel upon completion of the process.
However, you'll have nothing to lose so I encourage you to try these videos out and see how you feel.
If you've already tried them, then do let me know how you got on.
I'd love to hear from you.