"If you wish to be wealthy, study wealth." – John Earl Shoaff
If you've been following us for a while, you might have noticed that we keep recommending George S. Clason's The Richest Man in Babylon when it comes to improving your financial health and getting rich.
This same book also comes highly recommended by a variety of personal development superstars and wildly successful people like Jim Rohn and Tony Robbins.
Why is this so important?
The summary below will tell you exactly how to get rich and STAY rich by showing you what information you've been missing.
What You'll Learn
FYI: This post most likely contains affiliate links. If you want to read our legal policies, click here.
Why would you want to read it?
There is no other work before or since that details in very simple and practical terms the basic principles of keeping and making wealth. There is absolutely none. Ever heard of the phrase, "Pay Yourself First"?
This is where it comes from.
So you want to stop living paycheck to paycheck? Want to still have money at the end of the month? Want to be wealthy beyond your wildest imaginings so that you can start doing the things you want to do not just for yourself but for your family?
Yes to all of the above?
Start by reading this book. Simple. Easy.
What is the book about?
The book is actualy a collection of stories in parable form published as pamphlets and then compiled into a book. The most popular of these parables is called The Richest Man in Babylon. Hence, the book title. The richest man talks to his friends, his king and his students about what he needed to do, who he had to become and the thinking he needed to let go off in order to become the wealthiest of them all.
He talks about how money is abundant and that it flows quite freely towards the person who knows how to harness it.
Fascinating stuff, isn't it?
The main character in the story is Arkad, born poor. He is the son of a humble merchant and comes from a large family. He knows he will never inherit anything substantial. Arkad had no superior wisdom or powers but he did have keen eyes that allowed him to see how being wealthy grants a person a lot of powers. Most importantly, he knew what he wanted, he wanted to be rich because of all the good things wealth can do.
What's that? You don't need to know that being wealthy can be very beneficial?
We're not so sure.
Every day, we're inundated with images, videos, audios and written text that show rich people in a negative light.
We see them evading tax or outsourcing to a different country and therefore, cause job loss and unemployment.
They are filthy (as in filthy rich).
They are evil (because isn't money the root of all evil?).
They are in a world of their own, far removed from most of us (as per the Credit Suisse Research Institute, the top 1 percent of adults account for more than 47 percent of household wealth globally).
So obviously, we need to look at what Arkad saw that made him decide that wealth is a power and that he wanted to be wealthy.
How can wealth make you powerful?
We'll be paraphrasing here because the book was written to match the setting, which was ancient Babylon. So, of course, it's very archaic and difficult or annoying to read (unless you love history and reading historical texts like Jade here…ahem).
1. With wealth, you can afford to furnish your home tastefully with elegant furniture and durable appliances.
2. You can afford to travel to different countries.
3. You can afford to try different cuisines, even the expensive imported ones.
4. You can afford to buy expensive jewellery.
5. You can afford to donate to causes you think are important.
6. You can afford to do all five above plus others that can "delight the senses" as well as nourish the soul.
What are its key takeaways?
We'll be focusing on Arkad's story which is on pages 19 to 27 (of the Megalodon Entertainment, LLC publication), the parable that gives you a step-by-step tutorial, if you will, on creating and keeping wealth.
NOTE: Again, we'll be modernising the language a bit.
On the importance of learning the principles of wealth building
If you do not have your financial affairs in order, you don't know where all your money is going or you find that there's too much month at the end of your salary (you're living paycheck to paycheck in other words), it is because of one of two things:
a. You have not learned the principles of building wealth; OR
b. You do not observe them.
Forget about relying on sudden windfalls from Lady Luck, the lottery or an inheritance. if you do not have a strong foundation on wealth building, it doesn't matter how much money you suddenly get. You'll end up right back where you started.
Jim Rohn said it best after he earned his fortune and then lost it all again, "Whether you win or whether you earn a million dollars, best you quickly learn how to be a millionaire, or you will lose it."
On the benefits of wealth
We've already written down some of the good things you can do with wealth so all we need to emphasise here now is that Arkad saw and articulated what we all see but do not wish to accept: Whilst it is true that money cannot buy happiness, it can increase the potency of all the good things that can bring happiness and contentment.
A relationship exists between income (AKA source of wealth) and happiness, although no one really knows yet exactly what that relationship is. A 2018 study has even come up with an ideal number: $60,000 to $75,000 per year for emotional well-being and $95,000 for lifelong evaluation.
It is therefore, very important that we keep in mind that wealth is like a gun, or a knife or a computer or anything else.
None of them are not inherently evil.
They are all just tools.
It is the people who use them that determine what their effects are going to be.
On what you need to get what you want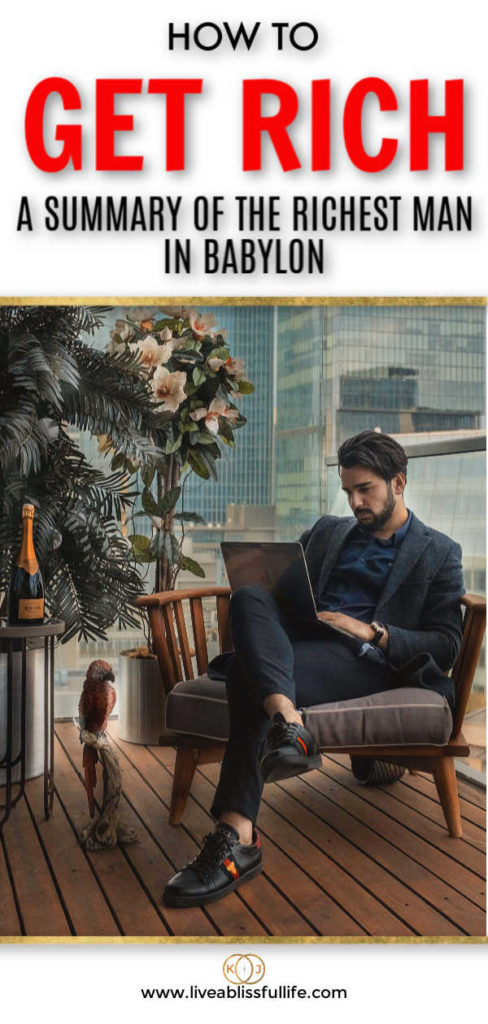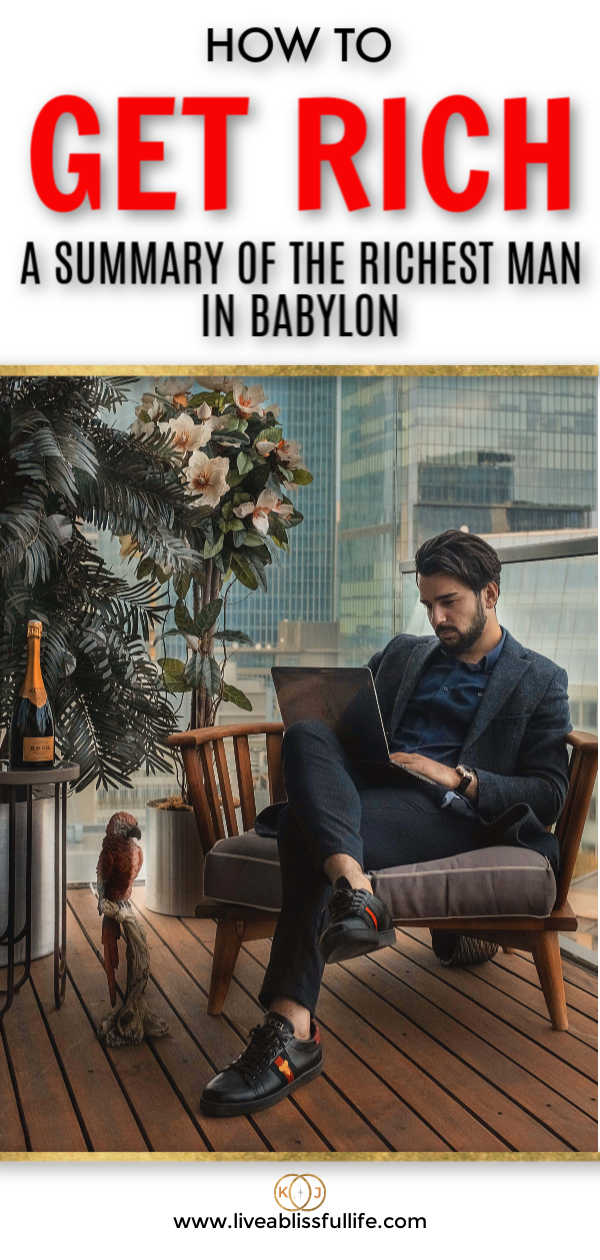 Even if your parents are wealthy or you suddenly win the lottery or inherit a substantial amount, you will still need to devote both time and study to create and keep your wealth.
We all enjoy 24 hours a day, 7 days a week, 52 weeks a year. What we do with that time is all that is different. So if you're not yet rich but you want to be, examine how you spend your time and you'll find out why.
As for study, Arkad said that there are two kinds of learning. The first kind refers to the the things we already know. The second is the training that teaches us how to find out what we did not know.
Want to be rich but don't know how?
We'll just let Earl Shoaff remind you that "if you want to be wealthy, study wealth."
On grabbing opportunity as it comes
When he was still a young and humble scribe, Arkad had the opportunity to meet with a very wealthy money lender and property owner named Algamish. Algamish was direct, insightful and most importantly, he admired courage.
When Arkad took the opportunity to learn from Algamish, to ask that he be given the secret to creating and keeping wealth, he started a train of events that led to him being Algamish's student and eventually, his partner.
Arkad was slightly intimidated when he first met Algamish but not afraid. He struck a deal and said that if Algamish tells him how he can also be rich, he would complete the businessman's request (which was a copy of a certain law carved upon two clay tablets) in less than 24 hours.
Impressed by his courage, Algamish gave him the key and this key is as valid now as it was thousands of years ago. He told Arkad that he "found the road to wealth when I decided that a part of all I earned was mine to keep. And so will you."
On paying yourself first
Just like many of us, Arkad found Algamish's advice cryptic to say the least.
Those of us who work earn a monthly wage that usually goes directly from our employer's bank to ours, with a percentage deducted for tax and pension. So don't we all automatically, keep what we earn?
Algamish was very blunt when he disproved this statement. "Fool," he said, "you pay to everyone but yourself…you labor for others. As well be a slave and work for what your master gives you to eat and wear."
And it's true. What with our expenses and maintenance payments like food, water, utilities, transport etc., we hardly keep any of our money.
Most of us wait until the end of the month and if there's any left, we either spend it all or keep a portion of it for a rainy day. When that rainy day comes, we then spend whatever portion we have saved up.
Sadly, rainy day means different things to different people. Sometimes, we even think our desire to get that new plasma tv falls under the rainy day category and so spend our money needlessly.
According to Algamish, we should set aside a portion of our money that is ours to use for investment (only, nothing else) so that our money starts earning wealth. This portion should be at least 10% of all income that we receive and no less.
This is the seed of our wealth tree. Because wealth, like a tree, grows from a tiny seed.
On being a good student
Even though a year passed before they met again ( in other words, no one was micromanaging him), Arkad followed Algamish's advice conscientiously. He kept saving 10% of his income without fail.
Over the course of four years, Algamish would come back three more times to check on his progress and help him – correcting him when he made mistakes and praising him when he did well.
Arkad listened well and followed his mentor.
By the fourth year of their acquaintance, Algamish invited him to be a full partner.
When Algamish died, he chose Arkad to be his heir.
In other words, when you truly want to learn something, find a master who can teach you.
Then, be a good student.
Listen well. As the Chinese saying goes, empty your cup.
On persistence
As we mentioned above, Arkad made mistakes with his money.
The first year he managed to save 10% of his every income, he made a foolish investment decision. He gave all of his saved money to a brickmaker named Azmur. Azmur was travelling to Tyre, where he was to buy rare jewels from Phoenician traders. The two of them would then sell these jewels in Babylon for a profit.
Algamish knew instantly that this would be a failed venture and didn't hesitate to point it out. "Why trust the knowledge of a brickmaker about jewels," he asked. "Would you go to the breadmaker to inquire about the stars? No, by my tunic you would go to the astrologer, if you had power to think. Your savings are gone…but plant another. Try again. And next time if you would have advice about jewels, go to the jewel merchant."
This is a very important piece of advice that we should all remember. Everyone has opinions about everything. It is our job to discover which is true and which is false. If we need advice, we go to a master who was a wealth of expertise in the matter.
When Shoaff said his famous words, "if you want to be wealthy, study wealth," he didn't mean ask the first person you meet on the street. You must be meticulous. Go to the masters of wealth – people who have been wildly successful in their chosen fields (the fields you wish to be successful in) and look to them for guidance.
A year after that failed investment decision, Algamish came by again to check how Arkad was doing.
He was doing relatively well. Undaunted by his previous failure, he went and made another, more calculated investment. This time, he harnessed his knowledge of metallurgy and invested in the shield making business.
Algamish was suitably impressed until he found out that Arkad was going on a spending spree using the profit from his investment. He laughed and admonished Arkad for his extravagance. Profit, according to Algamish, is supposed to earn even more profit until such time that you have an "army of golden slaves" to support the lifestyle you desire.
In other words, the 10% that you set aside is only to be used for investments and building your passive income streams. The only time you would spend this money is once you become financially free (ie. you have enough money to sustain your chosen lifestyle without you having to work). And even then you would only spend the returns on your investment. Never spend the principal.
On self-discipline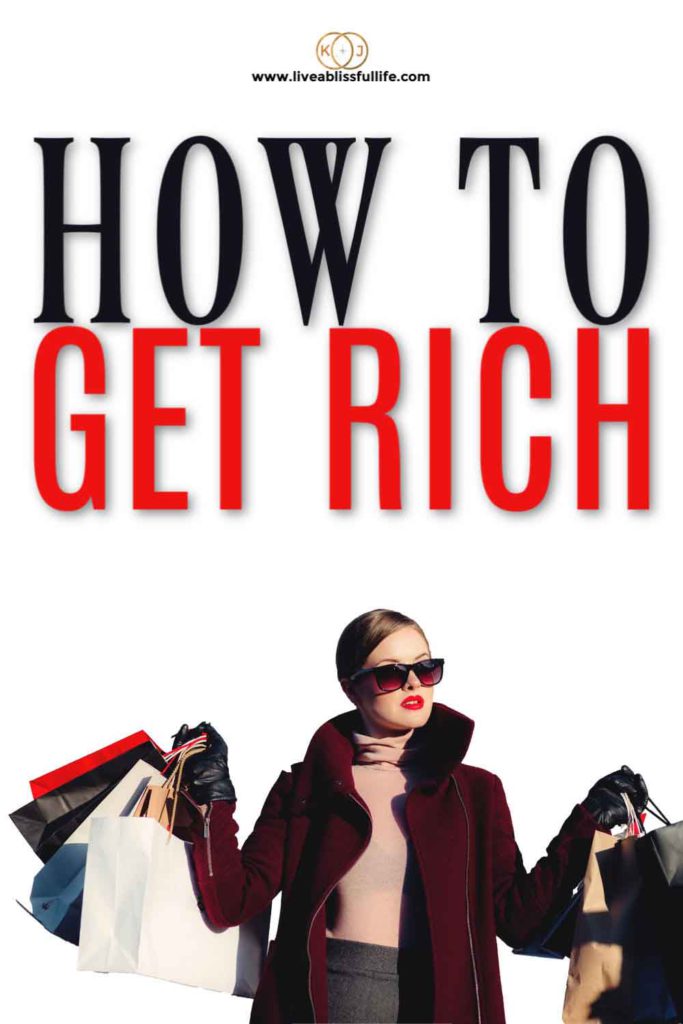 You will meet so many temptations on the road to financial freedom.
If you're not vigilant, you can easily be tempted to splurge once in a while or set aside less than 10% of your income or don't bother with due diligence and just invest your money in a get-rich-quick scheme.
Making mistakes is normal.
But if you want to get rich, giving up is simply not an option.
Just like Arkad, you need to keep going, keep learning and keep picking yourself up every time you make a mistake.
On luck
As soon as Arkad finished telling his story, his success was unintentionally diminished by one of his friends who told him that he was lucky because Algamish made him his heir.
Arkad immediately countered this and said that he was only lucky because he was ready for the opportunity that came. Although he had no idea that Algamish would make him his heir when they first met, Arkad made sure he was ready.
He was a good and conscientious student who never gave up.
He was consistent and showed Algamish how much he valued his advice.
Arkad showed time and again that he could be trusted with money.
Was it any surprise that when the time came for Algamish to choose his heir, he chose Arkad over his own spendthrift son?
On will power
When one of Arkad's friends commended him for his unusually strong will power, he scoffed and said, "Will power! What nonsense…will power is but the unflinching purpose to carry a task you set for yourself to fulfilment."
What exactly did he mean?
Simple, if you say you'll do something, you'll do it.
When you set out to accomplish a particular goal, you don't stop until you achieve it.
What's that? You've decided to be a millionaire by 2021?
Then don't stop until you're a millionaire by 2021.
This reminds us of Jim Rohn when he talked about resolve (which is a synonym of will power). Resolve is simply you promising to yourself that you will never give up, that "you'll read the books until your skills change; you'll go to seminars until you get a handle on what they're teaching; you'll practice until you develop the skills.
What would you do to achieve what you want most?

How much time would you give yourself?
Do you set a goal half-heartedly? Are you always thinking of a way out, an escape plan, if you should fail?
Getting rich – just like anything worth doing – requires that you make a commitment to keep going until you achieve it.
Arkad talked about will power. Jim Rohn talked about resolve.
They are both essentially the same thing.
On the abundance of wealth
One of the great myths we have floating around is that wealth (AKA money) is somehow scarce. That if someone already has it, it's gone completely and you can't then also have it.
We say there isn't enough to go around. In other words, we're poor because the rich have all the money.
According to Arkad, "wealth grows wherever man exert energy." He gives, as an example, a rich man who is building a palace. What happens to the money he spends to build it? Is it gone after he pays for it?
No, of course not.
It goes to the suppliers who provide the building materials, the labourers who actually build the palace, the architects, the engineers, everyone else who has a say in the project (yes, even the government). Wealth spreads around instead of staying in one place and stagnating.
Lynne Twist of Soul of Money fame, said that we are locked in an economy of scarcity. And if we look at how the world works just now, we're inclined to believe her.
She identifies three core myths that keep us locked in this economy:
There's not enough to go around – which means that if I make it, you probably won't. And if we both make it, then someone else won't.
More is better – which fuels a competitive culture of accumulation, acquisition, and greed. This culture, in turn, fuels most of the violence, corruption and wars that we have ever had.
That's just the way it is (and there's no way out) – In other words, when people believe that there's not enough to go around, that more is definitely better, and the people who have more are always people who are other than us, then we are forever fighting each other in competition for the finite resources that we all want.
On taking action
One of the things that Arkad's friends were worried about what the fact that they were already old and were not at all rich.
Arkad encouraged them to take immediate action and do the following:
Use Algamish's words as an affirmation, "A part of all I earn is mine to keep." Say it in the morning, at noon, at night. Say it to yourself every hour of every day until "the words stand like letters of fire across the sky".
Set aside the first 10% of your income as yours. Arrange the rest of your expenses to make sure that this happens.
Study the best way to make this growing sum of money work for you. Should you bank it? Invest in stocks and bonds? Real estate? Angel investing? There are many options and not all will work for you but for you to be successful, you need to figure out what will.
On insurance
Once you've done all of the above, you need to invest in your pension as well as life insurance.
The first is important because when you grow old and no longer able to work, you still need a way to support yourself so you do not become a burden to family.
The second is important so that IF something happens to you, your family won't need to worry about money. They would be protected.
There are now many, many insurance options available to you.
Kevin, for example, is a member of NEST and part of his salary is automatically diverted to his retirement pot before getting transferred to his bank account.
His company also provides life insurance so that his beneficiaries won't need to worry about money if something should happen to him.
On the importance of the people around you
Finally, never underestimate the power of social influence.
It is a lot stronger than you think.
This is where most people seem to falter.
We want to be rich, so we ask our best friend (who is always broke), our parents (who scrimp and save and don't seem to be enjoying life), our sibling (who is always borrowing money), our cousin (who never seems to be able to keep a job), etc…
Arkad said, "counsel with wise men. Seek the advice of men whose daily work is handling money."
In other words, ask money advice from money experts and not from friends and family who are in the same boat as you.
On enjoying life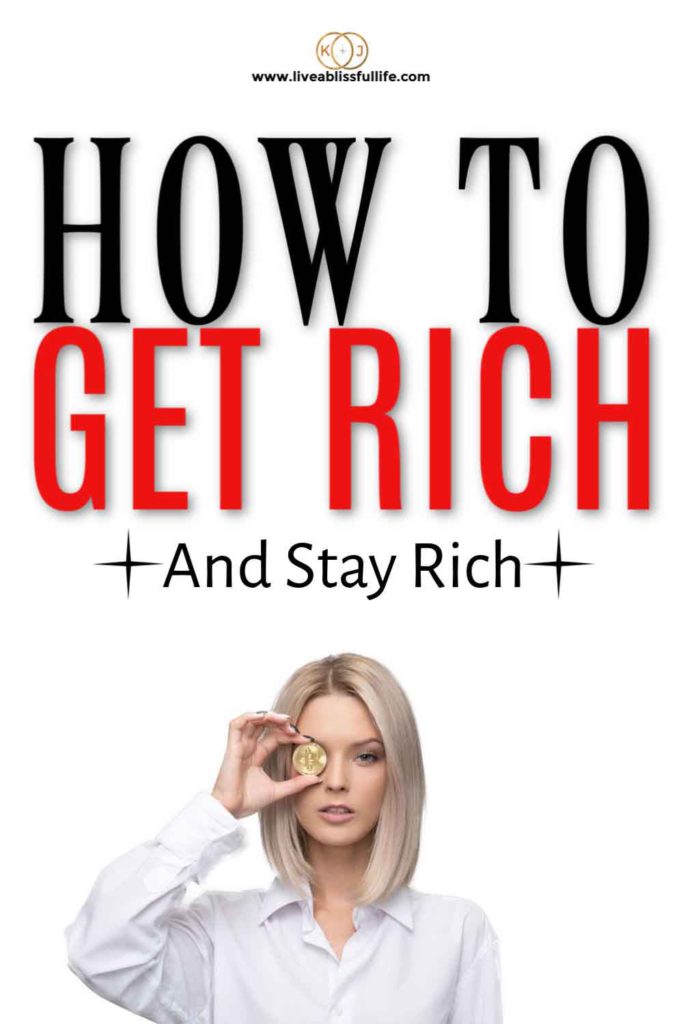 Finally, enjoy life.
You're only alive once.
Do not overstrain or try to save too much in an effort to accelerate your way to riches. If you can only spare 10% of your income because you have debts to pay, then spare 10% and spend the rest.
Don't be a miser.
"Life is good," Arkad said, "and life is rich with things worthwhile and things to enjoy."
Do I still need to read the book when you've just provided a summary?
YES. This is a go get the book now kind of YES.
What we've summarised above is only ONE parable consisting of 9 pages. That's just a fraction of the lessons condensed in these stories. If you are serious about getting out of your financial slump, this should be your first stop.
Read it.
Don't know where to get it? Start with your library. If you're in the US, chances are great that they'll have it in the business and finance section.
Not in the US? Probably won't be in the library, unfortunately.
But, you can check out the charity shops and see if a copy is lurking there.
Or if you want to have your own copy, Amazon will have some available.
And just for my Filipino readers, eBay has a PDF copy of the book which will be emailed to you as soon as you purchase it.