When Marie Kondo swept the scene with her Netflix show, people went a wee bit mental. 
There were protests against as well as support for her and her organisational method all over the internet.
Whatever your inclination – diehard minimalist, unapologetic overconsumer or somewhere in between – you have to admit that she got people talking about the importance of decluttering and organisation.
Unfortunately, many seem to have missed one of the important points she was making.
She wasn't just trying to help us organise our homes.
She was also trying to help us learn how to declutter life and by doing so, answers the question, "how does decluttering help?".
Every time she encourages us to ask if an item sparks joy, she's actually asking as to evaluate our life – the decisions we made and continue to make that then show up (usually as clutter) in our lives.
For example, have you ever felt completely swamped by your responsibilities that you actually feel discouraged just thinking about it?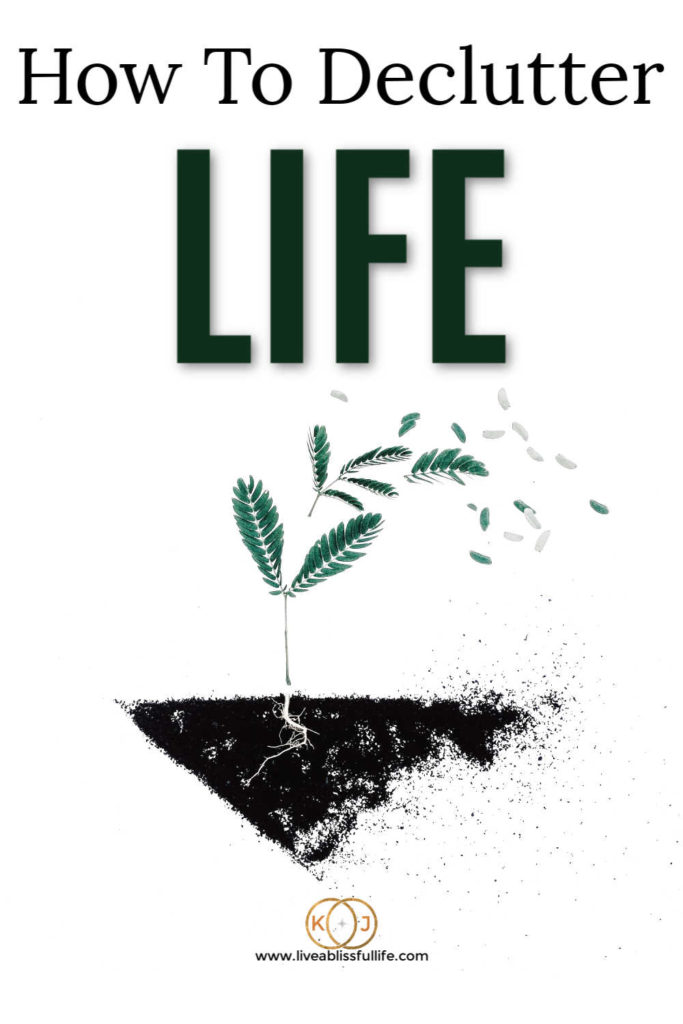 Have you ever tossed and turned in your bed in the early hours of the morning because of an overflowing to-do list that never seems to end?
Have you ever experienced waking up in the morning with dread?
If you answered yes to any of these questions, you might want to consider taking a good long look at the decisions you're making and learn how to declutter life, how to streamline your life and make things easier and less challenging.
Luckily for you, this post will give you six simple steps you can use to jumpstart your way to a more streamlined, clutter-free life. 
Step One: STUDY
The first step involves studying your lifestyle and figuring out what activities aren't pleasant or useful.
In other words, you simply need to find out what activities are necessary and which are a surplus in your daily life. For example, some people watch movies back to back in the evening, read until the wee hours, play videogames when they get back from work and so on. Are these activities useful or pleasurable? If the answer is not, it's time to let them go.
Take a look at this flowchart and ask these questions when you're examining the activities you're currently busying yourself with.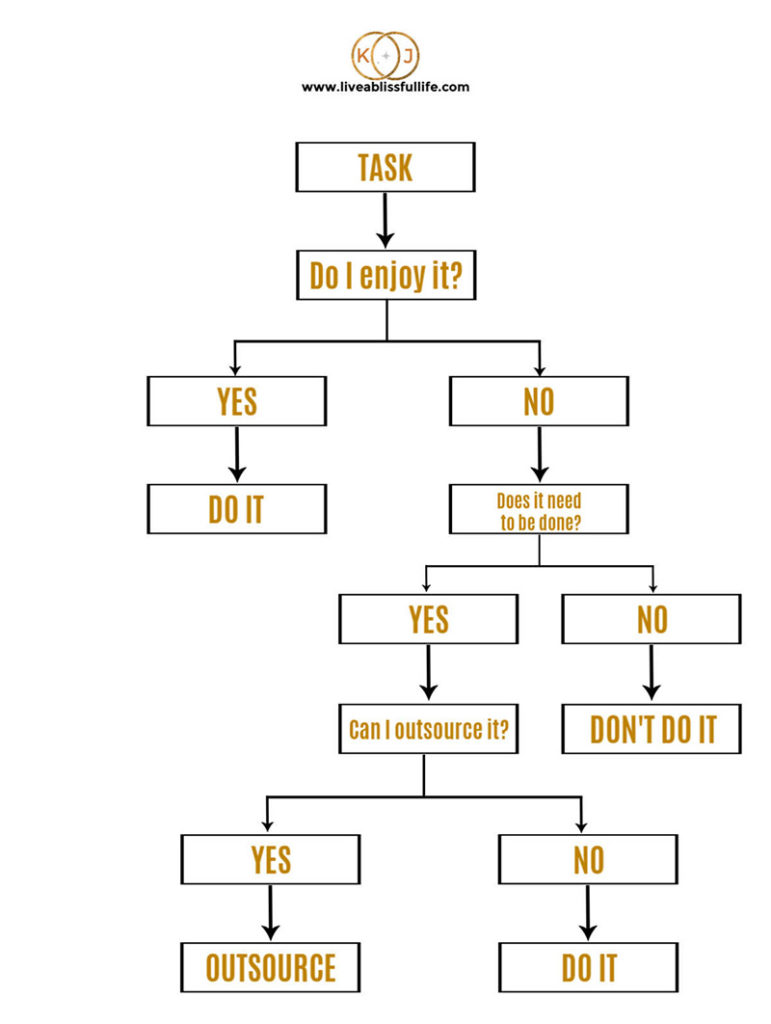 Step TWO: CREATE
One of the best ways to declutter life is to create a sense of purpose by establishing your own goals.
Jim Rohn, America's foremost business philosopher, discovered the power of goals when he was just starting out.
When you have a realistic and actionable goal that is specific, measurable and comes complete with a deadline, you know where you have to focus your energy and your actions. All unnecessary things fall away and you're left with the only things that matter to help you accomplish your goals.
For example, try saying this to yourself, "I would like a new house someday." How did it make you feel? Melancholic? As if a new house is some faraway dream that you can't quite achieve? A fantasy that's slightly out of reach?
Now, try this one, "I am happily and easily buying a 3-bedroom villa in Palermo, Sicily on 25 December 2020 at exactly 4PM." Smile to yourself whilst your saying it and imagine yourself shaking hands with the real estate agent. Now, how did that feel? Did you look forward to it? Did you get goosebumps?
I did just writing it.
A sense of purpose is powerful. It helps you develop laser focus that can penetrate obstacles and challenges that would normally defeat you.
Step Three: REDUCE
Reduce your commitments.
Contrary to what you were most likely taught as a child, it's not ok to always say yes to people. Focusing on yourself – your dreams and your goals – is not selfish. And learning how to say no is not rude. 
One of the reasons why we're so busy in this day and age is precisely because of our inability or unwillingness to say no. When someone asks you to do something, go back to the flowchart in step one. Unless it's absolutely urgent and you can't delegate the task to someone else, you are not obligated to do it. 
Say no.
Unless of course, you're being asked to do something that you actually enjoy doing.
In which case, definitely say yes.
Step Four: ESTABLISH
Step three naturally frees up some of your time, which you probably don't have enough of if you're reading a post on how to declutter life. Once that happens, you can then start step four: establish new routines.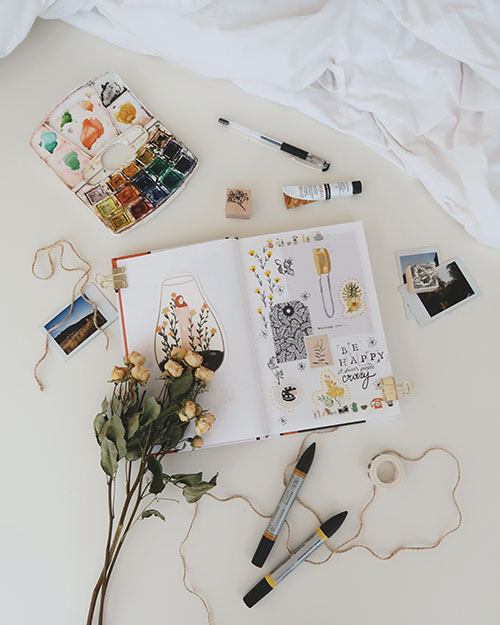 You can start a morning or evening routine, work routine, a fitness routine, food prep routine, a journal routine and so forth. There are a lot of routines that can help declutter life as you know it.
I personally started with a journal routine where I write down my goals for the month, the things I learn from the books I read and the seminars I attend, my weekly and daily priorities, the tasks I need to accomplish and my affirmation of the day. After three months, that routine is now well-established and by the end of this month, I will be starting a monthly food prep routine.
You may want to start differently but I found that writing in a journal a really good starting point. I remembered things better and I knew exactly what I needed to accomplish in any given month, week and day. I could also measure my progress based simply on how many of my priorities I manage to complete on the day I'm supposed to complete them.
Why is establishing a routine important?
Well, studies have shown that we only have so much willpower and every time we make a decision, our willpower bank gets depleted. Decision fatigue is real and can be a big problem.
Imagine, for example, that you have 10 coins at the start of your day. If you had to choose between breakfast of a doughnut and a cup of coffee and breakfast of omelette and orange juice, that's like paying one coin from your willpower bank.
If you then go to work and find that you have to choose between that powerpoint presentation you need to create or that press release you need to write, you're 2 coins down. 
And so on.
(Notice that these are scenarios where you only have to choose between two options. What if there are more than two possibilities? Our bank gets depleted a lot faster.)
Usually, by the end of the day, we don't have any coins left to make any sensible decisions.
Step Five: RETHINK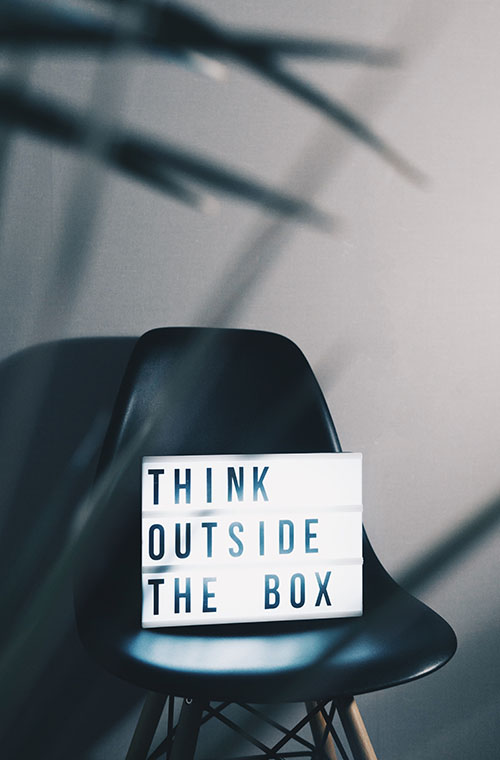 Step five requires you to rethink your relationships with the people around you.
Remember that you (and the life you live) are the average of the five people you spend the most time with. 
Can you see what kind of person you become after spending time with them? Are you uplifted by their positivity? Do they inspire you to achieve your dreams? Or do you need to always be doing the uplifting and motivating? Do you become more positive or negative after spending time with them?
What if you have family and friends who do nothing but criticise, condemn or make fun of you and your dreams? Does this mean that you should banish them from your life?
Not necessarily (although sometimes you may have to).
Sometimes, you do have the power to lift them up, if they want to be lifted up. Other times, you just need to set firmer boundaries or communicate your feelings in a better way. Or lessen the time you spend with them – perhaps from 7 days a week to maybe 2 or 3.
This isn't self-centredness or selfishness or you dropping people out of spite or cruelty. This is you protecting your dreams as you set out to create the life you deserve.
Final Thoughts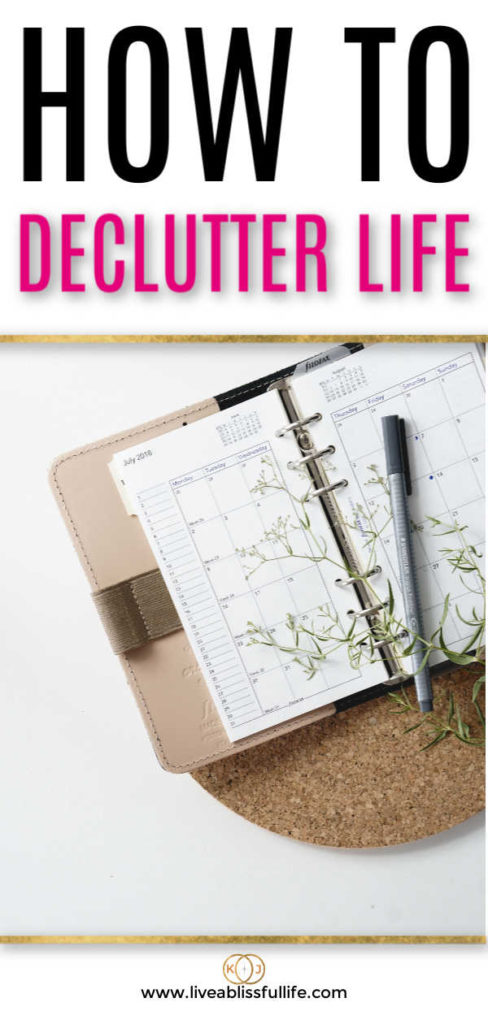 At the end of the day, you need to remember that there is no one way to declutter your life. I'm not saying that you need to do all these things though I encourage you to give them a shot too as these are the steps I've taken myself and they made a ton of difference. 
You may not see immediate results. Sometimes it just takes time. 
But that's what decluttering life is all about really – a commitment to examining and understanding the decisions you make in life, the people you allow to have a say, the activities that you choose to engage in.
Have you ever tried to declutter not just your home but also your life? How did you do it? Do you feel you succeeded? If you feel that you didn't, why do you think that is?
Comment below. I'd love to hear from you.