So, you need to know how to set up a blog to make money because you've decided that the best way for you to escape the daily grind is to create a blog?
Great! You're in the right place.
In a hurry?
This post is for totally new sites who need a bit of help making sure that their websites have everything they need to succeed at making money online.
If you're serious about your online business and have some budget allocated towards premium tech and / or courses that will accelerate your growth, then invest in one of the tools listed below.
But if you're curious about making money online and would like to start a blog or launch a website but don't have much time, or even know if it's really for you (so you don't want to spend money which is a totally valid concern), then you'll want to head on over to our quick (but jam-packed full of tips) post on how to launch a money-making website for free!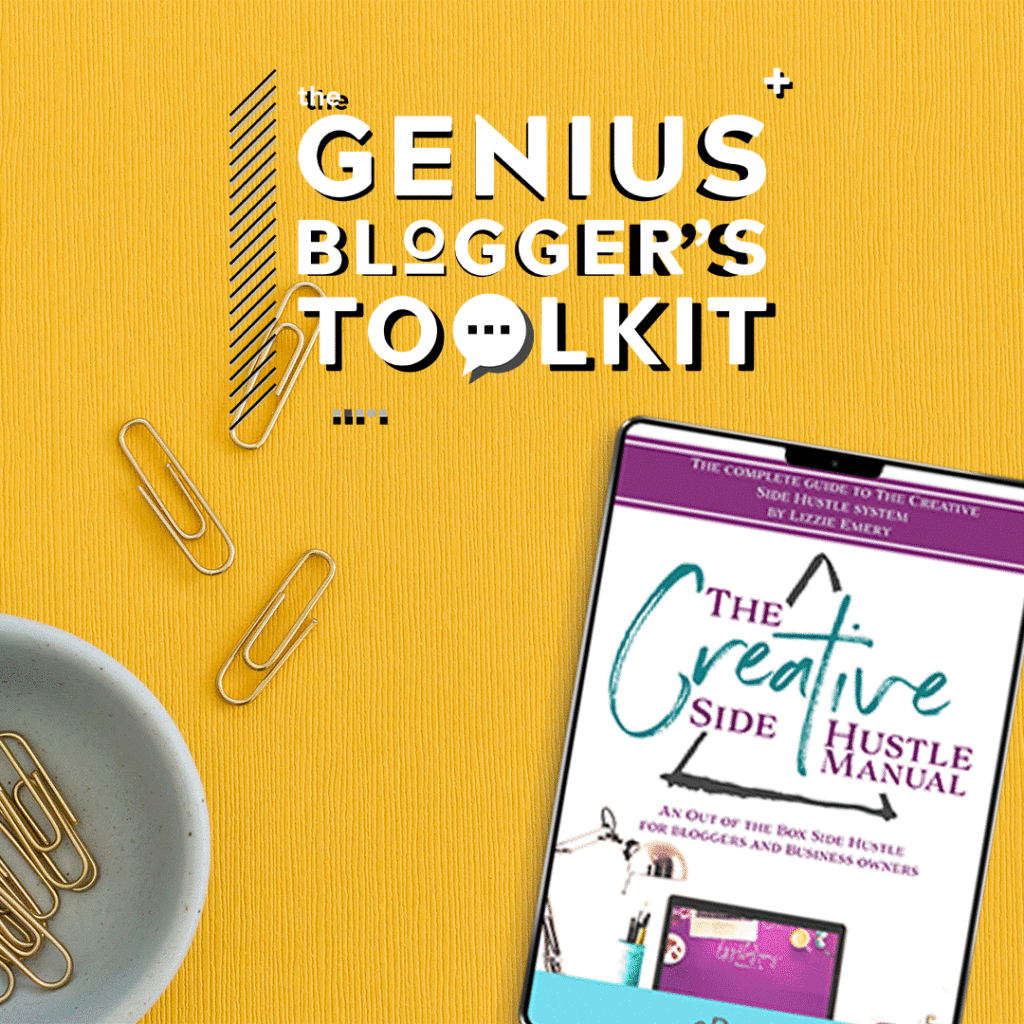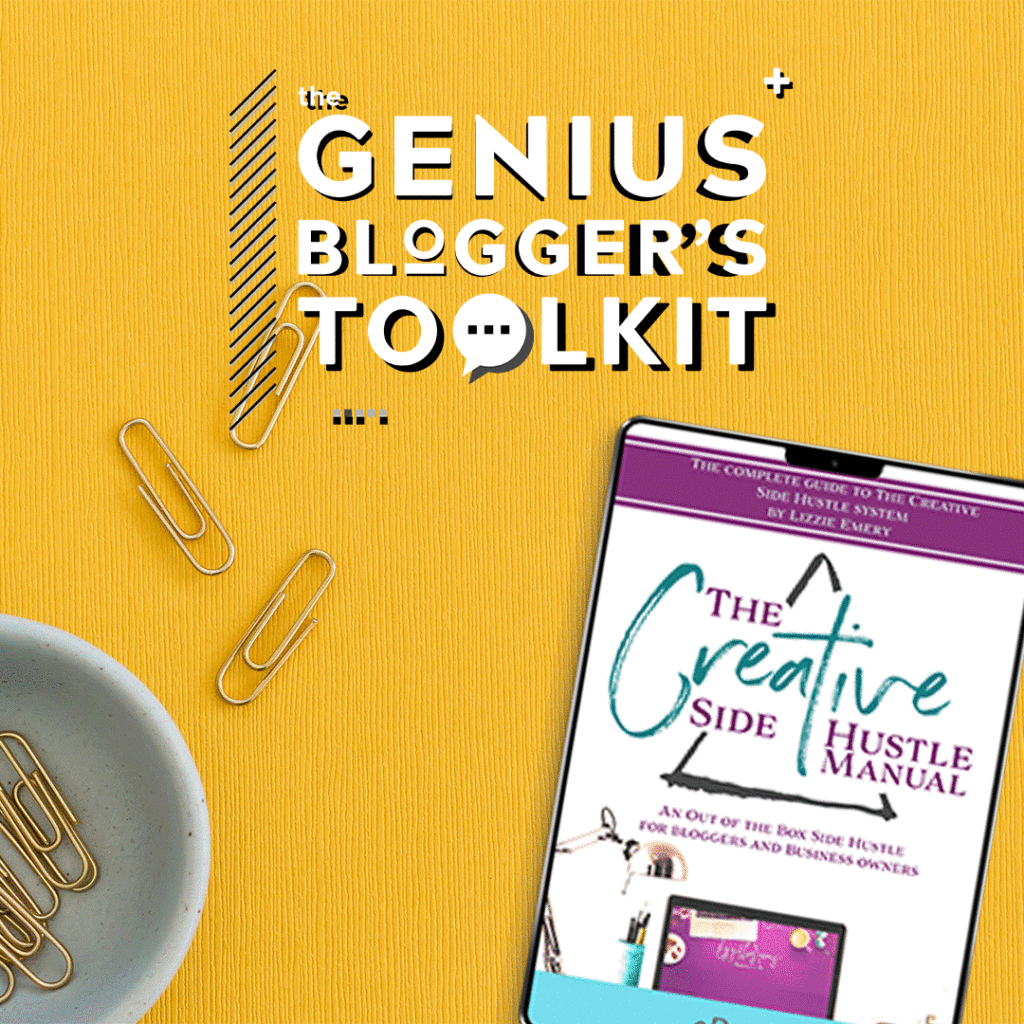 So, let's talk about your blogging goals. And let's do that honestly.
You want to know how to start a blog to make money.
Of course, you want to write about what you're passionate about.
And you want people to read what you're passionate about…all while you're earning money.
All great goals. All doable. You just need to know how.
Now that that's clear, we can look at the list of resources that we use and highly recommend, especially if you're just starting out (although it's never too late to join the party).
Luckily, there's not much equipment needed for blogging. You just need the following 5 things:
✦ A system for consistently creating meaningful content that keeps readers coming back for more.
✦ Strategies for attracting new readers
✦ A way to get paid for your work
✦ To understand the legal and accounting side of blogging
✦ A plan for blogging on a busy schedule
So, what tools do bloggers use exactly? What equipment do I need to be a blogger?
Read on to find out. Enjoy!
Full Package
If you're a total newbie (with no coding know-how, no experience with creating blogs, choosing a platform, template, hosting, writing, marketing etc.) and you want encouragement and support that comes from the top as well as from your peers, you might benefit from joining Wealthy Affiliate.
We were introduced to Wealthy Affiliate via their free training that will get y0u from no website to at least one fully functioning website and help you understand the basics of SEO, content creation and affiliate marketing – all powerful ways to monetise your future blog.
You can stay as a free member forever but to really take full advantage of the powerful features available, you'll need to upgrade to Premium. This costs $19 for the first month to get you a proper taste of all that you will be enjoying. From the second month onwards, you'll be paying a $49 / month membership fee.
The membership fee includes two trainings that will turbocharge your results, access to their extensive training library as well as their more experienced members (heck, you can go straight to the top and message Kyle and Carson, who are the company founders, and they will respond almost immediately). You also get free hosting for 25 websites, a free SSL certificate for each, the ability to get domain names directly from WA and an unlimited number of emails for each domain.
You won't need to jump from one service provider to another.
And did we mention that you also get free access to the most powerful keyword research tool available?
That's right.
You'll be able to use Jaaxy (usually at a separate fee of $49 per month) for free with your Premium membership.
Tech
You'll always see ads about some sort of online business where you won't need your own website.
Whilst that's certainly possible, we don't know how effective it would be in the long run.
Nearly all affiliate marketing companies we've encountered ask for your website and what kind of website you have before approving you as affiliates.
So, if you really want to make it as an online entrepreneur and especially a professional blogger, you'll need a professional-looking website that you can monetise (READ: you're physically able to because some platforms do have restrictions).
Platform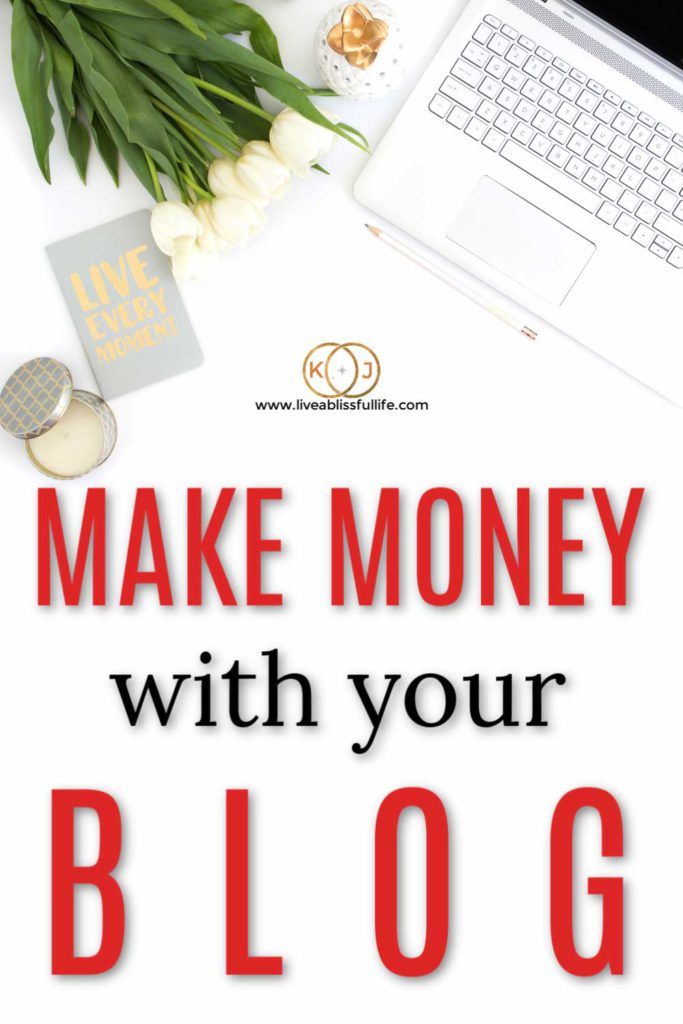 This means you need to use a proper platform that won't limit your ability to monetise your site.
In other words, not Blogger.
Not WordPress.com.
You need to use WordPress.org, which is free and easy to download. You just go to their website and choose your format (Mac or Windows), download and hit install.
If you join Wealthy Affiliate, they'll even have videos and posts that will walk you through it.
You'll also have access to people who can answer any questions you may have regarding the technical aspects of the installation.
Believe us, that access is extremely important when you're just starting out.
Domain Name
One of the fastest ways to have a professional website is to have your own domain name.
We chose liveablissfullife.com because that's what our site intends to help people with – live a blissful life.
Jade's website is her own brand: jademacrury.com.
If you look at top companies, they have their own domains and their websites immediately seem more professional.
If you had to choose between cnn.com or cnn.wordpress.com, which would you pick?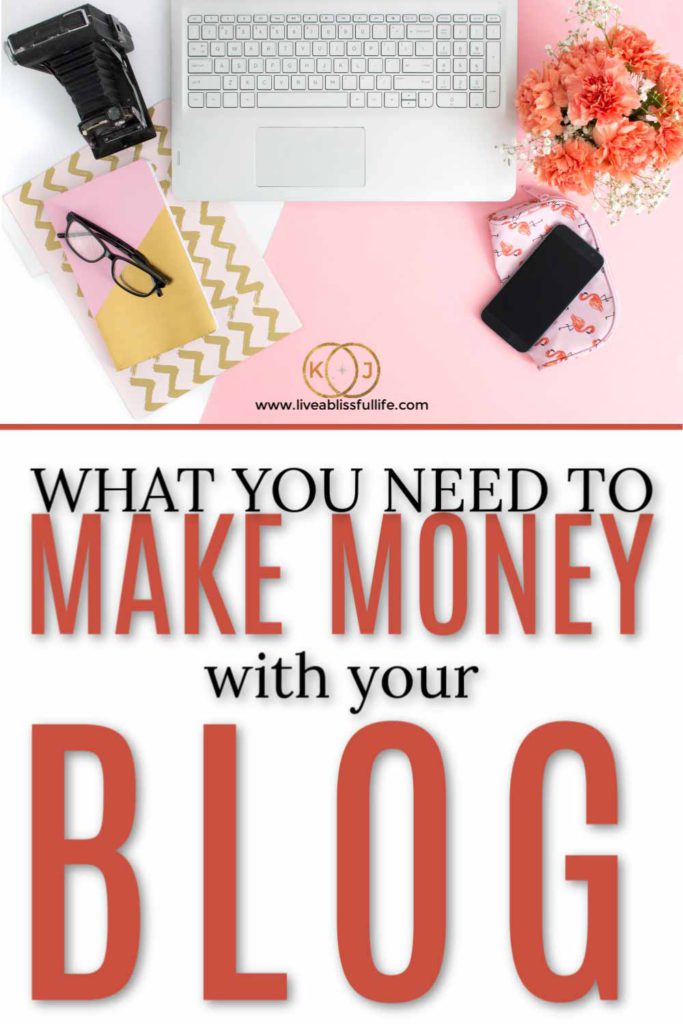 There are many domain registrars to choose from. Jade used GoDaddy once before in a failed blog. Now, for ethical and financial reasons, we're with Namecheap.
Eventually, we'll also start using Wealthy Affiliate's SiteDomain, but for now, we're quite content with Namecheap.
Email
Hand in hand with your own domain name is also your own branded email.
Again, which seems more professional: an email from hello@liveablissfullife.com or from liveablissfullife@gmail.com?
With Wealthy Affiliate, you can set up unlimited emails per domain name.
We used to pay about £9 for one email with Namecheap so this is great value for money.
Another thing that we like with Wealthy Affiliate is that you have three options:
1. Create an inbox, which you can access online. We don't really like it because it's webmail and, in our honest opinion, it needs an overhaul.
2. Set an email forward so that all emails automatically go to one centralised email. We tried that and forwarded our newly created emails to a Gmail account. It would've been great except for the fact that we couldn't find a way to tag emails going to a specific inbox.
3. Create an inbox and then add this account to your email provider of choice – in our case, Gmail. It's awesome and not at all as complicated as it sounds. They even have a video training available so you won't feel like you're grasping at straws trying to understand how to set it up.
Now, what are your options if you're not a Wealthy Affiliate Premium member and you don't want to be?
Well, we mentioned Namecheap but it's webmail so it's interface is not very good. Also involves a lot of logging in and out as we had two accounts.
G-Suite is another top-class option that we would've gone for if we hadn't found Wealthy Affiliate. So far we haven't needed it. But it's an option that we're keeping open in the future if we need more powerful features.
Hosting
Whilst WordPress.org itself is free, you do need to pay for hosting so you can deploy your site and make it available to the rest of the world.
As we mentioned, if you're going with Wealthy Affiliate, you get free hosting for 25 websites.
That's a lot of savings!
We used to pay about £66 for premium hosting with WPEngine for two websites, just for comparison's sake.
Now, if you don't want to sign up for Wealthy Affiliate and you, therefore, just need hosting, we highly recommend WPEngine.
Yes, the price is steep but you get Genesis Framework for free and 30+ Genesis child themes.
Have you checked how much Genesis themes cost?
They're pretty pricey (for good reason, these themes are an absolute dream to work with).
WPEngine support is also unbelievable. Probably the best we've dealt with.
They really make you feel like you're valued as a customer and that your problems can and will be dealt with swiftly. They also don't make you feel stupid, which is very easy to feel when you're in tech and you're asking for tech support.
Theme
There are absolutely thousands of available themes in the WordPress repository and there are many more that are premium themes (meaning you have to pay for them) so we know how overwhelming it can all be.
Some people might say that it doesn't matter what theme you use as you can change themes anyway and they seem to make it work for them.
We personally don't like to change themes too much as we find it detracts from other aspects of the business that we could've worked on instead of revamping something that already works.
Whatever you choose, you want a theme that is made by a known developer so you never have to worry about security issues like last month's Pipdig debacle.
We personally love all things Genesis – so much so that barring a few customisations, this website is almost a clone of the Essence Pro demo.
Writing
If you have a blog, your writing needs to be on point.
This emphasis on solid writing is one of the many reasons that deter interested people from starting a blog. A major reason (or excuse?) is that they're not very good writers.
But actually, it doesn't have to be perfect – unless you offer proofreading and editing services as well. In that case, you do want it to be perfect or you lose credibility.
Blogging is all about being informal. You write the way you talk and we don't worry overly much about grammar when we're talking, do we?
That said, you do need to be able to get the basics right and at least show that you've run your post in a spellchecker.
But not any old spellchecker.
If you're writing in Microsoft Word, then you'll be familiar with its spellcheck function, which is good but not quite good enough for someone who'll be writing for the entire world.
What I used to do in my days as an academic was to use Word's spellchecker and then print the document off and attack it with a red pen. I'd proofread and edit at least 10 times before submission.
Nothing beats a human combing through your document before publication.
But now that I'm a blogger, I don't have the time to proofread and edit 10x before hitting publish. I have a tight deadline and I need to work on other things like marketing, writing eBooks, collaborating etc. Not to mention the fact that I'm also a wife and a full-time mum.
My plate's super full.
So, what do I do?
I employ my secret weapon: Grammarly.
Grammarly
What is Grammarly?
It's a contextually aware writing assistant that catches a lot more than just grammar mistakes. It's excellent with punctuation. It points out those tricky words that often get switched around (and are the bane of every writer's existence): there/their/they're, it's/its etc.
It still works if you tend to write directly on your website's backend (in other words, you don't need to write in Word first before transferring to WordPress so a massive time-saver).
Another thing I don't tend to focus on is the placement of commas. I personally think that it's just not as important in blog writing as it is in academic writing or other more formal types of writing.
Grammarly is excellent at pointing things out to me and when it does, I tend to agree with it (not always, mind, but often enough).
Finally (and this is especially important in blogging), it checks your document for plagiarism. Trust me, the last thing you want is another blogger hounding you for stealing their writing.
Think of the damage that can do to your reputation.
If you're interested in trying it out, they actually have a basic (read: FREE) package that you can sign up for. Just remember that it doesn't include the plagiarism checker.
So, what does the basic free package include?
✦ Accurate suggestions
✦ Checks match your writing goals
✦ Includes a readability metric
✦ Easy to use across browsers and devices
✦ Integrates seamlessly into Word
✦ Saves your recently reviewed documents, acting as a basic backup option
✦ Lets you have the last word
✦ Supports American, British, Canadian, and Australian English
Pretty impressive stuff, right?
And for most people, that's more than enough.
But, as I said, if you don't already have a plagiarism checker, you really should invest in one if you plan to be writing and publishing for a long time. So, in comparison, what does the premium package offer you?
Well, on top of everything in the free plan, you also get the following:
✦ Advanced style suggestions covering word usage and sentence structure
✦ Tone and formality-level checker
✦ Wordiness and ineffective vocabulary filter
✦ Built-in plagiarism checker
✦ Inconsistent style checker
✦ Human Proofreading Available (extra cost)
See what I mean?
It's an indispensable tool and I highly recommend it.
Plugins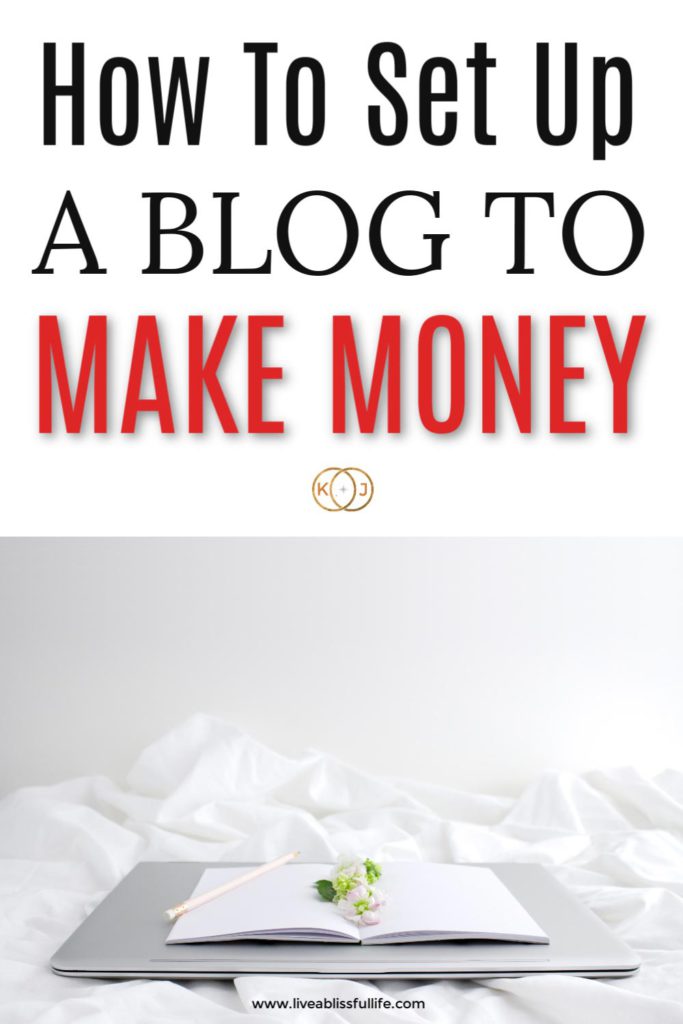 Ah, the beautiful but very confusing world of plugins.
Brief intro: plugins add functionality to your WordPress site. When you install WordPress, you get the bare essentials to get it running. Mind you, WordPress bare essentials are already pretty good.
So, what do you need plugins for?
Imagine two websites. One is for a company that provides training for students on certain dates. The other is for a site that offers people the chance to buy personalised books for their children.
They're both using WordPress.
The training company needs to add a calendar that will show all the training sessions they offer and the dates these sessions are available. The other site doesn't need a calendar at all. What it needs is the ability to list products that people can order from the comfort of their own homes – an e-commerce functionality.
So the first company downloads Booking Calendar whilst the second gets WooCommerce.
Same platform, different functions.
A word of caution: You only get the plugin you really need as some plugins can considerably slow your site speed.
Search engine optimisation (SEO) has become like the state of nirvana – everybody wants it but not everybody gets it.
We won't go into too much detail here about SEO because this blog isn't for teaching you how to blog successfully.
Suffice it to say that you need to set up your site for SEO success and you do that by installing an SEO-specific plugin.
Enter Yoast SEO or All in One Seo.
We're using both in separate websites and can't really decide which we prefer. Both work just as well as the other.
If you want a more detailed comparison, Savii published a relatively recent review (which incidentally mentioned The SEO Framework as a Yoast alternative).
You want your site to load fast so huge images are a big no-no.
Enter Smush.
As you can guess, Smush smushes (lol) images and compresses them to the right size.
We recommend installing it as soon as your site is up and before you upload photos for the simple reason that you can't bulk compress unless you upgrade to premium.
It's annoying to have to manually compress each image because you don't want to spend on yet another WordPress plugin.
One of the most important plugins you need to add to your site is a social media plugin, which will allow you to include social media buttons to your posts.
This simply means that if your readers encounter something they particularly like, then they can hit one button and share your post to their own audiences.
We like USM Premium because you can make your social icons do so many things. We especially love the vertical display plus the floating effect they have going on for mobile icons.
If you're serious about affiliate marketing, then we highly recommend Pretty Links, which will allow you to create your own links from affiliate links so they don't look like their normal bunched up words and letters.
But also, and more importantly, when you create new links via Pretty Links, you can then choose to nofollow or dofollow them. (eh?!)
We found out about this a little bit late into the game so we'll need to revisit previous posts and comb through the links we have there.
Why is this important?
Basically, the almighty Google penalises you if you have too many links in your site that should've been tagged as 'nofollow' but aren't.
Huh?!
Yeah, we know how you feel.
We also felt that gaping hole in the pit of our stomach when we realised that there is more to this blogging thing than just, well, blogging.
Head on over to Backlinko for an excellent dissection of nofollow.
And yeah, get Pretty Links or get comfortable fiddling with code so you can insert the nofollow tag yourself (it's not that hard).
Genesis Framework Plugins
Because we're in love with Genesis themes, we use a fair bit of Genesis plugins.
Our favourites are the Genesis eNews Extended, Genesis Connect for WooCommerce, Genesis Simple Sidebars and Genesis Simple Menus.
If your target audience is on Pinterest, we highly recommend Tasty Pins, which was originally geared towards the food blogging niche but has now expanded.
This was a relatively late addition to the game so we had to go back to quite a few posts and change them.
It's packed full of important features but what we mainly use it for is the ability to separate the ALT txt and the pin description. All you have to do is set the pin description once and then every time someone pins from your site, the data are all there.
Another very important thing you can do is actually to add a repin id to help with aggregating Pinterest stats.
Sometimes, when the same pins are pinned onto Pinterest by different people, they get different IDs and are treated like different pins. This lessens your authority somewhat so aggregating them can really help.
Tasty Pins Feature Tour from Food Blogger Pro on Vimeo.
Keyword Research
OMG!
This is the one thing we really wish we had access to when we were first starting out.
We're not going to discuss the importance of keyword research in this post (but let's hear it for Neil Patel's brilliant and in-depth explanation) but suffice it to say that if you don't know the keywords to aim for, you'll be groping blindly in the dark hoping you'll stumble into the pot of gold and get ranked in a search engine's first page.
It's almost impossible to get ranked unless you know what keywords to aim for.
And whilst we are writing for people, we need to remember that it's search engines that deliver our posts to these people so we can't just discount them too.
We certainly did this in the beginning and twelve posts in, we discovered that we really had no clue.
Enter Wealthy Affiliate, which uses Jaaxy – the best keyword research tool to date.
Combined with the training provided by Wealthy Affiliate, we went back and rewrote all of our posts so that search engines will actually know what we're talking about.
Traffic is now increasing and all is great in our world.
Courses & eBooks
If you're not too keen on signing up for a monthly membership, which is what you'll need to do with Wealthy Affiliate, there are a number of courses and eBooks that you can get where you only pay one-off fees.
These are courses we've done ourselves so we know how good they really are.
In my opinion, these are the best courses for new bloggers who are determined to make a real go at it.
Jim Rohn kept saying that you don't start with inspiration. You start with education. And it's true.
When you blog, you don't just write, hit publish and then be done with it.
You also have to be a graphic designer, a digital marketer, an SEO expert, a copywriter and on and on.
Start learning.
You'll need it if you want your blog to eventually make a full-time income.
Created by the team at Ultimate Bundles out of a desire to help bloggers like you reach your blogging goals, without breaking the bank or investing hours doing your own research. 
Yeah, you know what I mean – when your browser looks like this, then it's time to take massive action.

The Genius Blogger's Toolkit is updated once a year.
This year contains 94 digital resources (eBooks, eCourses, printable planning pages and a whole lot more) – everything a strategically smart blogger needs so you can keep growing your blog, working smarter & making more money in the process.
If you love blogging, but you feel like you're not growing, you're taking two steps back for every step forward or you just don't see the results you should be seeing with all the time you're investing, then you need The Genius Blogger's Toolkit!  
Get it now. And act fast. It's only available once a year.
If you love #blogging, but you feel like you're not growing or you just don't see the results you should be seeing with all the time you're investing, then you need The Genius Blogger's Toolkit!  #blog
Click To Tweet
The course that we recommend for total beginners. If you're toying with the idea that you want a blog but don't know if you should have one, or what you should write about, who you should write to and not to mention how you actually deploy the site, this is the course for you.
If you're not interested in Wealthy Affiliate for one reason or another, then this training is the best for you if you're just starting out.
Suzi will go through every little detail and explain all the little things that only beginners ask so you don't feel totally overwhelmed.
Yeah, blogger overwhelm.
It's a thing.
Blog By Number from Start A Mom Blog on Vimeo.
After you've passed the beginner's stage and maybe a month or two in, you'd probably want to start delving deeper into the mechanics of blogging and attracting traffic.
Elna Cain created this course and it's honestly been a godsend. It covers everything from Pinterest and Tailwind to SEO.
A manual, non-Tailwind strategy that significantly increased our Pinterest monthly views from about 19,000 (it was on a steady decline) to 360,000 (in less than a month) and more importantly, our blog traffic from 0 to 20,000 pageviews in one single month.
This is highly recommended and we can't rave about it enough.
The strategy really makes sense and will show you just why you don't need to spend on yet another blogging tool (unless you want to) in order to succeed at Pinterest marketing.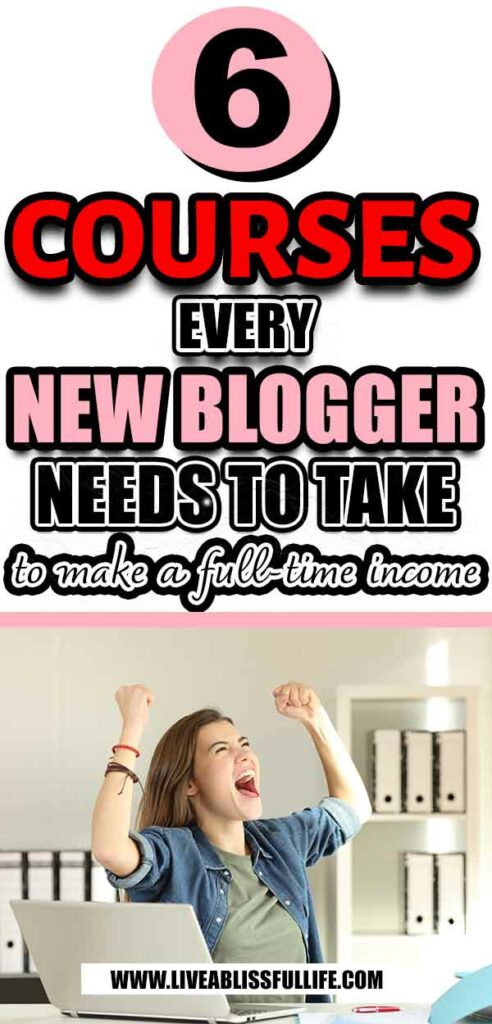 Created by Carly Campbell, the same blogger behind Pinteresting Strategies, this shows you what it takes to make actual CONVERSIONS.
As it says on the page itself, anybody can stick a link in a post but getting people to click on that link is "a whole 'nother story".
Good stuff!
Terrified of email marketing?
Yeah, so were we.
Thankfully, Kate Doster breaks it down for you and actually gives you 8 series that contain email templates as well as subject ideas, which you can tailor to your needs.
Good-bye, terror and hello, confidence!
Final Thoughts on Blogging for Income
We need to emphasise here that blogging is NOT a get-rich-quick scheme although we do have some ideas if you need to make money fast.
Yes, yes, we do hear about bloggers earning 6-figure incomes from their blog and that's true, you can see their income reports.
But that doesn't happen overnight.
Unless of course, you're starting a new blog but you yourself have years of blogging experience under your belt and you somehow managed to secure an aged domain that's been around for years.
Or something like that.
Happens rarely.
It does take time to build trust, not just with people, but with search engines who serve your site to people.
Keep going and don't give up and you will get there (unless you realise that this isn't for you, in which case, giving up may be the perfect solution).
So, what do you think? Where are you now in your blogging journey? Have you used any of these resources and how did you get on? Let us know in comments below. We want to hear from you!