Why do we need to create domestic bliss?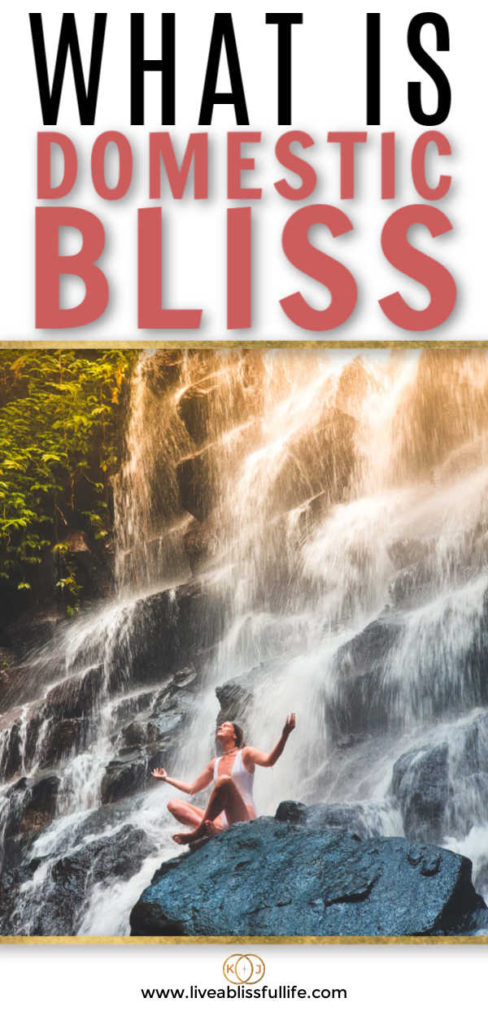 Currently, there are great geopolitical and social upheaval in many countries, fewer marriages but more divorce and higher depression rates in people – young and old. No wonder, people are having a hard time believing that they can be wealthy and happy. Kevin and Jade believe that we can help each other create our own domestic bliss. We may live in a time when there is much unrest and the future is uncertain. But then, the future is always uncertain, isn't it?
There are some things that we can change! We can shape our domestic lives so that we don't treat our partners and children as enemies and we look at ourselves with all the admiration that each of us deserves.
We can be thoughtful and generous towards others but also towards ourselves.
We can stop looking at people who may seem different from us on the surface and realise that they are fundamentally the same – they live and breathe and hope and fear and love.
We believe that the dream of a better world begins in the four walls of our homes, in how we treat ourselves and how we treat our family and in our ability to create domestic bliss. Together.
What domestic bliss isn't (and what it is)
Domestic bliss doesn't mean never fighting with each other. It does mean disagreeing with respect and aiming to resolve differences in a way that does not railroad the other.
Domestic bliss doesn't mean never worrying about anything ever again. It does mean knowing the difference between useless worrying and constructive problem-solving.
Domestic bliss doesn't mean no one ever gets hurt anymore. It does mean that when someone does get hurt, they know that the other has always got their back.
Creating domestic bliss simply means we create a happy and loving home that accepts all of us. As Heather Shumaker writes, all feelings are ok but all behaviour isn't.
What you need to successfully create domestic bliss
You need to have:
✦ A blissful mind and body
✦ Blissful relationships
✦ Blissful finances
✦ A blissful home
Common Questions/FAQ
The following answers are brief responses to really important questions. Posts that tackle these in more depth will be linked as they are created.
1. Where do I start if I want to create domestic bliss?
Before you begin, you might want to take a look at freeing up some time. People these days are far too busy and the thought of making any change or adding any new habits to an already packed schedule seems too complicated.
We all know what happens when we think something is too complicated, right? Most of us back off and never make the attempt.
After you've created some extra time, you need to start by finding out where you are now, like when you get a stock inventory but you count feelings rather than things. You'll need to be very honest here. How do you really feel about your current situation and what do you really need to make it better?
2. I'm interested but my partner isn't, what do I do?
We'll have to answer with a quote from Gandhi, "If we could change ourselves, the tendencies in the world would also change. As a man changes his own nature, so does the attitude of the world change towards him. … We need not wait to see what others do."
No, we cannot force someone else to change but we can change ourselves. Most often, this is enough to pique other people's curiosity enough to make them want to try it too.
3. I have kids from hell, what do I do?
Ah, kids. We love them. We hate them. And we love them again. What is it with kids that they trigger so much mixed emotions in their parents?
This is a loaded question and one that really deserves an in-depth answer. Look at this excerpt from Professor Matthew Johnson's article on Fortune, "For around 30 years, researchers have studied how having children affects a marriage, and the results are conclusive: the relationship between spouses suffers once kids come along. Comparing couples with and without children, researchers found that the rate of the decline in relationship satisfaction is nearly twice as steep for couples who have children than for childless couples. In the event that a pregnancy is unplanned, the parents experience even greater negative impacts on their relationship."
In this case, what do you do? It is important to first check your own language. Why do you think your kids are from hell? What specific behaviour and attitudes do they exhibit that make you think they are a factor in your domestic bliss?
The answers to these questions will prove enlightening.
Is it really the kids?
Or is it the stress of meeting daily commitments that make you unable to enjoy their childish antics?
Could your kids really be misbehaving and if they are, are there external factors involved? Is it perhaps a case of basic biology clashing with parental and societal expectations?
Could you have neurodiverse kids that need a unique touch?
4. I don't have much time or energy. Can I still create domestic bliss?
The answer is a resounding yes! In fact, once you embark on the process, we'll actually start with creating more time.
Yes, yes, we know that 24 hours a day is a given and you can't really add to it. But, what if we tell you that those 24 hours are enough? You can do everything you need and still have a life.
Intriguing, isn't it?
The LAST thing you need to know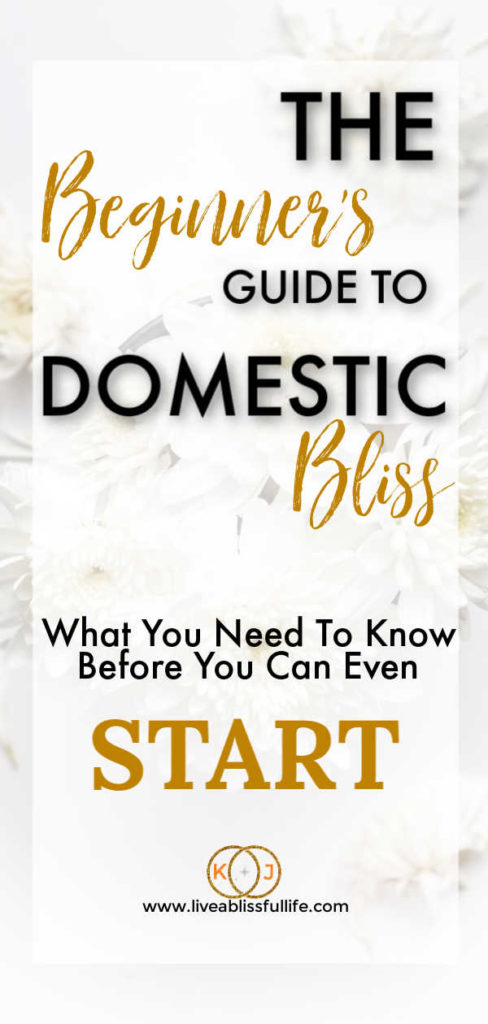 Creating domestic bliss is something everyone can do, maybe not easily but certainly simply. And it's a lot of fun!
It doesn't matter if you're single, married or in a partnership. It doesn't matter if you have kids or you don't. It doesn't matter if you have a lot of money or are barely scraping by. We can all create domestic bliss as long as we know how. This is what this blog is about. Join us on our journey and let our journey support yours!
What is your idea of domestic bliss and what do you do to create it? Write some of your ideas down and let's start supporting each other!