I think everybody can agree that looking for the best gifts for first time moms can be a nightmare. We want to make sure that our gift will be useful, appreciated, not too expensive but not too cheap and convey the amount of love and affection we have for the recipient. Sheldon Cooper's gift-giving dilemma always makes me smile: "The essence of the custom is that I now have to go out and purchase for you a gift of commensurate value and representing the same perceived level of friendship as that represented by the gift you've given me. It's no wonder suicide rates skyrocket this time of year."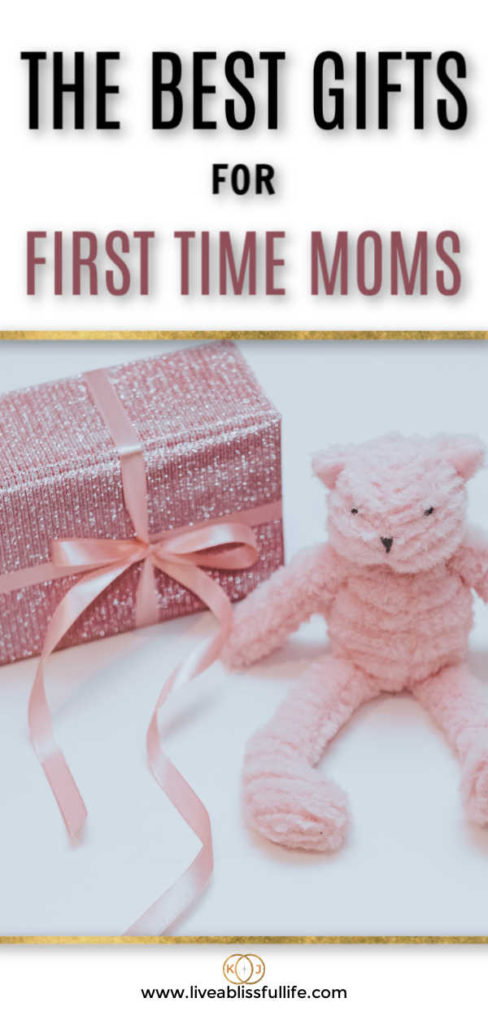 I remember when I first found out that my sister was pregnant. It was the first pregnancy in the family so everyone was so excited. She lives somewhere in the wilds of Australia (hah, kidding! She lives in a city lol) while I was somewhere in the wilds of Scotland (not kidding). I had to think of something to give her that could be posted because Oz has very strict custom rules. It also had to be light enough so that postage costs wouldn't be astronomical.
Working with those two limitations, I then had to start thinking about what she would want. I was single at the time and had no clue what new mums wanted or needed. So I ended up giving stuff for the baby and nothing for her. And wasn't that what everybody did anyway?
Fast forward two years and I found myself married and pregnant. Things progressed very quickly after we found out that we were expecting and before we knew it, we were parents. After a 5-day hospital stay, we were on our own. And a few days after that, Kevin went back to work. This was when I realised that I should really have bought some things that would've made my life a lot easier in those early, manic days.
So, this list is a list of things I had to buy post-pregnancy that I didn't think I needed combined with presents that family and friends were generous enough to give me. If you're looking for presents to give that are not simply baby-related, here is a curated list of 6 very thoughtful things you can give a new mum.
1. Cleaning Help
OMG!
This probably topped my wishlist when we got home. After an emergency c-section, I was tapped. Caring full-time for a high-needs baby was exhausting, even without the sleep regressions. I mostly followed my mum's advice and slept when the baby slept. As a result, the house was a tip and I was so ashamed every time someone came to visit.
We lived in a small island at the time and all cleaners were employed by businesses so we couldn't get anyone, even after we put ads out. A few times, family and friends would come over and take my washing in or out, (deep) clean the kitchen and hoover. I was so grateful, I'd blubber all over Kevin as soon as he got home.
So, if you really want to go above and beyond – this would be a good bet.
Something to remember: You'll need to be sensitive when offering this present because the last thing you want is for your new mum to feel inadequate. You might message them to schedule a visit before showing up to make sure it's alright and then tell them that you'd like to do their washing, ironing, hoovering etc for them so they can spend more time with baby without worrying about chores. Be enthusiastic. No matter what you do, don't fake this! If you can't be sincere, then please get something else.
Give your present with plenty of reassurance (example: "Oh please, I had / looked after a baby. I know how much work it involves. You just put your feet up and relax. I got this.").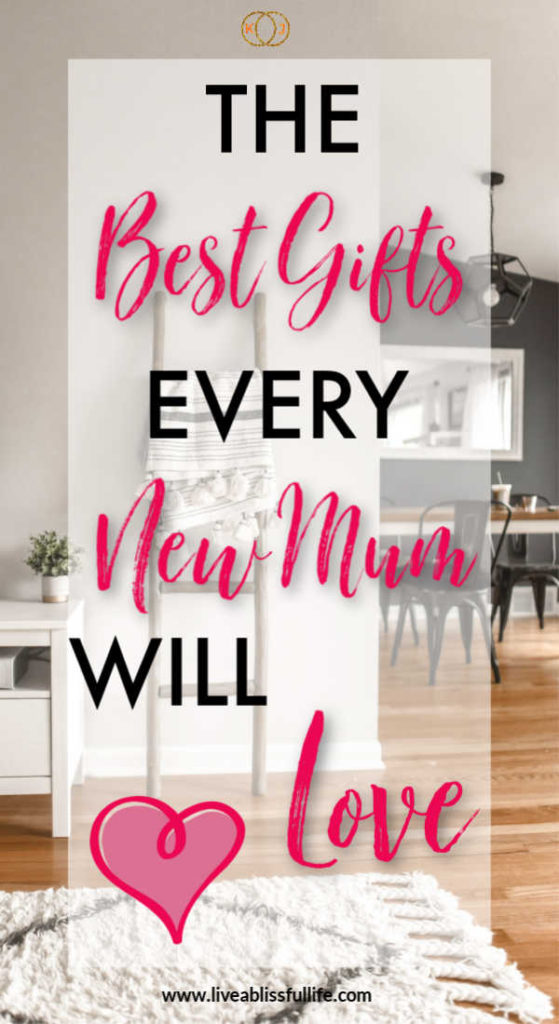 Now, when I was the grateful recipient of this incredibly generous gift, I didn't get any material thing – nothing but the feeling of being loved by the people around me (which is, of course, the absolute best!).
IF you want to actually hand something over to the recipient, especially when you're at a baby shower for instance, you might consider writing personal vouchers.
If you have mad design skills, you can just whip something up on Canva for free. Or, you can just check out Amazon and get some personal vouchers.
This one, in particular, is a lovely item and really fast delivery. 🙂
2. Cooking Help
Help with cooking was a close second. Mind you, I love cooking from scratch. I'm no expert chef but something about making my own food makes me happy. I feel all "Martha Stewart"-like. Of course, that changed when the baby came along. As I mentioned, he was high needs and so I had to put him in a carrier most of the time as we absolutely, flat-out refused to do CIO (Cry It Out). Cooking with baby in front of me was an obvious risk and one I did not take. Also, I somehow would lose track of time and wouldn't manage to get food ready until after Kevin got home. Some days, things got too hectic and I had to choose between eating and sleeping. Sleeping always won.
You have several options here. You can show up with a huge casserole of something your new mum likes and that would freeze well or could easily be reheated.
Or, you could get them a subscription for cooked food delivery (not takeaway) but proper home-cooked meals, like this one. I haven't tried it myself, though I've heard good reviews and I plan to use them next time.
Or, you could get them a recipe box. It's got all the required ingredients for main meals so they don't need to go out for food or, more importantly, think about what next to cook. I've tried Gousto and HelloFresh with great success and we still, in fact, use it. The ingredients are fresh and the recipes are amazing. You can even select ones that are family friendly or which only take 10 minutes to cook.
You can't go wrong with giving your new mum some help with cooking. Just remember to be kind when you give it. No snide remarks on their time management skills or cooking skills, please!
3. Earth Mama Products
Oh dear, what to choose? I bought and have given several of their items and I can't recommend them enough. My absolute favourites are the:
4. Leak-proof vacuum-insulated coffee mug
I wasn't a tea drinker but I do drink a lot of coffee. I love it! And because I live in a generally cold country, I made a lot of the stuff…which, in those first few months, mostly went down the drain. I'm convinced that my son could smell it because he always woke up or needed a nappy change or got hungry just as I sat down in front of a steaming cup of coffee.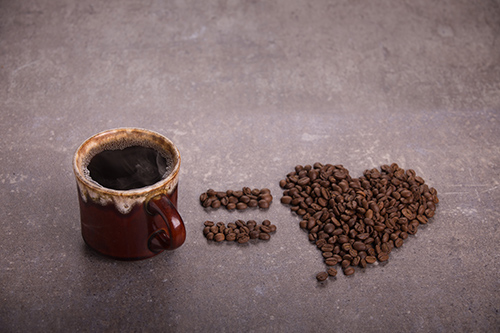 Oh, the cups of coffee that went cold while I was looking after baby….*sigh* I finally gave in and bought a travel cup. This was perfect.
So, your new mum might really appreciate this. She can drink hot coffee, tea or cocoa while snuggled beside baby without being afraid that she might spill some all over the wee angel. Trust me, it can happen. I was once so hungry that I scarfed down a pepperoni pizza while breastfeeding. I looked down after I polished the slice to see one huge pepperoni on top of my baby's head. It still cracks me up every time I remember it.
5. Wireless Headphones
I actually think that all parents need this – most important for those times when they're stuck under a sleeping child who would wake up with the slightest movement. I know my child was like that so I couldn't even watch Netflix because I was afraid that I'd wake him up. Wireless headphones are also better, in my opinion, because IF you fall asleep then you do away with the strangulation risk that would be present with long cords. You don't need expensive brands and in fact, sometimes the cheap ones work better. This is the one we have and it works really well.
6. E-reader
I'm a book lover. I love the feel of it in my hands and the scent of it in my nose. It took a long time for me to be converted to e-books. Actually, it was motherhood that finally converted me to ebooks. Reading a physical book meant I had to use two hands, something which has now become a sort of luxury. I needed to start doing things with just one – whichever happened to be free at the time and it wasn't usually my dominant right. So e-books it was. I started with a Kobo H20 Aura against the recommendation of a personal friend (who was a Kindle fan). I thought it would be great because it was waterproof so I could take it in the bath and just lounge about there. I didn't really get to do that because I didn't always have time for a long, luxurious bath anymore. The books were more expensive at the Kobo Store and the device took a long time loading. Then 2 years after I bought it, it just stopped working.
Instead of getting it repaired (which would've been the second time), my husband surprised me with a Kindle and boy, I was very impressed. The speed is a lot faster than the Kobo and I especially loved the fact that I could borrow some books off Amazon for free via Kindle Unlimited (links below). Yes, I know I pay it monthly but if you read two full-length novels a day like I do, the savings can be astronomical. Oh, and I'm updating this post because I just found out that Kindle Oasis is also waterproof!? Wishes do come true (and I now have a new present for myself to commemorate starting this beautiful blog)! 🙂
And there you have it

These are the best gifts you can give to new mums because they show you've thought about their welfare and they'll really appreciate that.
Remember, mums are their own people and they'll probably need just as much love and attention as the baby.
Mums, what thoughtful things or gestures from your family and friends really made your heart sing?
Pop them in the comments section and let's help each other remember the things we can be grateful for. 🙂