After a day spent trying hard not to yell at our vivacious child, we realised that we were very close to burnout and that we needed to do something.
Fast.
We don't want to be angry parents. We wanted to teach our child how to live his bliss and we now know that the most effective way to do that is to show by example.
Unfortunately, we didn't quite start at the very beginning or followed a plan.
We started googling for self-care strategies for parents because we've read time and again that you can only really be an effective parent if you take care of yourself first.
While on our googling binge, we came across this image. For some reason that no one knows (yeah, right), it really made us laugh (silently, of course, because our toddler had FINALLY fallen asleep and no way was I going to risk waking him up again).
Anyone else here a permanently exhausted pigeon who could really use coffee 24/7?
We see a lot of memes making fun of a parent's lack of sleep and constant tiredness (because let's face it, we'll cry otherwise). Along with hearty congratulations, "good luck" is one of the first things that new parents hear.
In our case, we were actually in for a pleasant surprise.
We expected hourly wake-ups, sleepless nights as well as lots of screaming because Jade was like that as a baby. She used to cry for hours on end as soon as the clock struck 6PM. To this day, no one knows why.
Anyway, when LG was born, he wasn't a unicorn baby but he only woke up every two hours and didn't cry unless separated from us. He very rarely screamed his lungs out.
We were ecstatic.
And yet, we were still exhausted pigeons.
Now, he's 2 years old and we are just slowly realising that in the midst of this madness called parenting, we need to remember ourselves.
We've all heard of the saying that it's better to give than to receive. Actually, and probably more importantly, we all need to remember that we cannot pour from an empty cup. What can you give if you have nothing?
The problem with self-care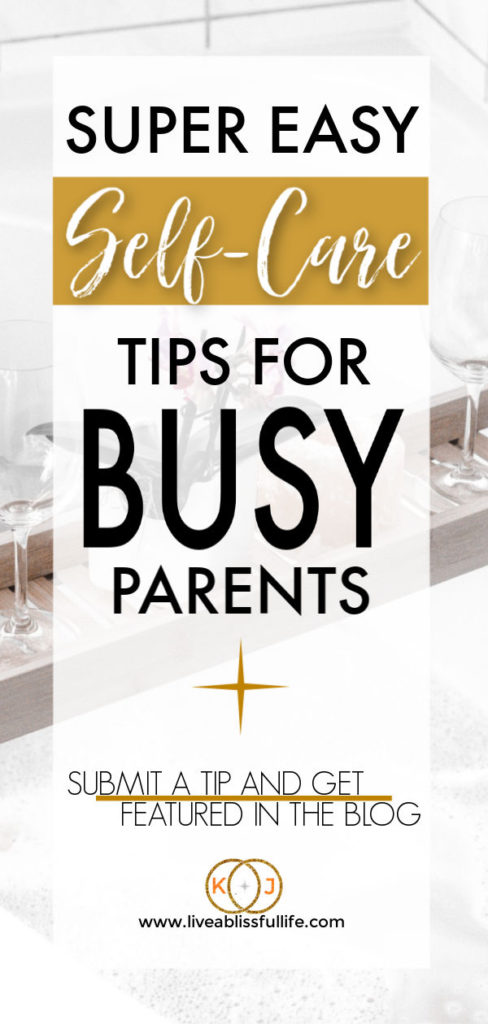 The problem with self-care, you might say, is that we're just too busy.
Most modern households need to have both parents working full-time just to pay the bills (although with a good financial plan, you can find a way to live comfortably on one income.)
We don't normally have extended family close by to help out. Or if they are close by, they're also probably working full-time.
We've lost our tribe and we're now rushing around like mad. Who's got time for self-care? We barely have time to nip to the loo.
Your self-care strategies
So, as busy parents juggling multiple things, what can we do?
Well, we asked our readers for tips and you generously answered. Here's a growing list of simple self-care strategies as given by ordinary busy parents (emphasis ours).
"Every day, make time to do something that's vital to YOU. For me, it's reading."

Seonaid, Thunderpoint Publishing
"Mummy and baby fitness classes. Counts as a social group for them and me. Great for mental and physical well-being." – Sally
"Listening to music and eating chocolate." – Milady
"Sleep and rest." – Criselda and Nimfa
"Pray. Self-Forgiveness. Forgive Others. Thinking positive thoughts with a smile. Exercise. Reading a book. Listening to relaxing music. Watching a movie. Going out / celebrating with friends. Drinking coffee or tea. Sleep. Declutter things. Massage. Facial treatment. Shopping." – Mildred
The Last Thing You Need to Know about Self-Care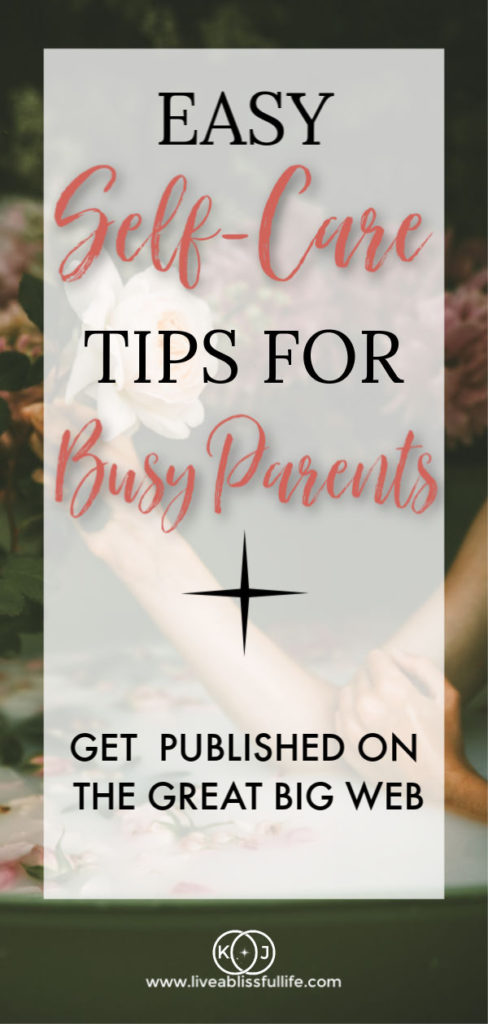 As you can see, different people have different ways of taking care of themselves. After all, we all like different things.
And we don't even need to go somewhere fancy (although we can) or spend a lot of money (although again, we can) to focus on ourselves.
Sometimes, we just need to pause, take a deep breath and smile.
It can really be that simple.
How about you?
How do you take care of yourself? How do you relax and recharge in this mad, stressful world?
If you have any tips that you'd like to share, click on the button below for a chance to be featured in a post update. We look forward to hearing from you! 🙂